Building a website properly takes planning, practice and patience to get it right. When done right a website is popular, successful and profitable. Gone are the days when any old website will do.

Your website reflects on your personality. If you really want to design or develop something that doesn't measure up to current standards you should know that you may be wasting your money.

When your design and development efforts are finely tuned your website building will be better and smarter. In this section BWT will present tips, techniques and methods used to correctly design, develop and build a website.
Website Design Software & Tutorials
Square Video Builder Cloud Based Video Creation App -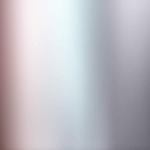 Easy to use. Lightning fast. Square videos are perfect for social media channels like FaceBook And InstaGram. Claim more virtual real estate with square videos. Proven to convert 80% better than ordinary video marketing. Try this app today before the ultra-low introductory price is history.
Whiteboarder Video App Cloud Based Video Creation App -
Whiteboarder Video App low cost, cloud based video creation app. One time fee for access forever. No recurring fees, No designer fees. Nothing to download.
Make whiteboard videos for explainer, tutorial or story videos. Easy to use simply pick a stater template, configure it to your specifications and save project. What could be easier? Get...
Whiteboarder Video App
Chiropractor Chat Bot Or Video Lead Capture Marketing System -
Video Story Maker FaceBook Instagram Stories Video Builder App -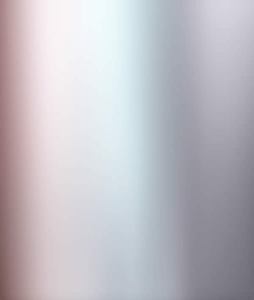 Video Story Maker video creation app. Video stories support the use of real-time marketing, which is used to reach your target audience at the right time.
Posting live during an event or sale can encourage more people to attend, and can also help those who aren't there to experience it feel connected to your business. Check out this cloud based app and save big time by making unlimited videos yourself.
Video Services Quick Clips Updated
Logo Mockup Video Creation App Make Animated Logo Videos
Logo Mockup Video Creation App Improves Brand awareness -
Logo Mockup Video Creation App
Logo Mockup video creation app. Create stunning logo animations to grab attention and introduce your brand.

Slide Machine Video SlideShow Creation App

Slide Mchine Video Creation App - Slide Machine video creation app is cloud based. Easily create video slideshow for your website or marketing campaign. Cloud based app is lightning fast. Store you data in the cloud while you edit then render your video on the cloud.
FB Cover Pro Video Creation App Cloud Based Video Editing Tool - FB Cover Pro Video Creation App
With FB Cover Pro you can create stunning FaceBook Cover video clips. Stop paying expensivemarketing agencies when you can do it yourself. Easily create your own FB Video Covers with just a few clicks.

Showcase Your Products And Services The Moment Your Visitors Land On Your Page. Create More Engaging Interactions And Generate A Positive Experience In Your Audience. Tell The Story Of Your Brand With These Short 20 – 90 Second Videos. Login From Anywhere… Create – Edit - Use.

Introducing Intro Outro Expert Video Creation App

Intro Outro Expert Video Creation App -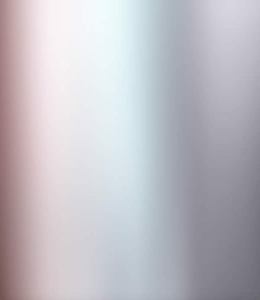 With Intro Outro Expert you can create stunning intro and outro video clips. Stop paying expensive video creators when you can do it yourself. Easily create your own with just a few clicks. Check out this cool cloud based app...
Stop Chasing Expensive Designers And Video Creators
100% Cloud-Based. Nothing To Install. Ever!
No Previous Experience Needed
No Coding Or Designing Skills Required
Included Online Data Storage and Rendering
BWT Video Services Production Post Production Distribution Management -
Motion Text Animator Video Application Tool Create Kinetic Text In Motion Videos
Motion Text Animator Dynamic Text Video Application Tool And Tutorial - motion text animator
Map Test 1 To Show Mobile Responsive Google Map
Structured Data Markup Helper Tool To Get Into Google 3-pack Local Business Search Results -
Get Website Tips Our Monthly Newsletter -
New Years Resolution Year End Cleaning Website Tips For Every Webmaster
SBI Tools Build A Successful Online Website Business Get All The Tools You Need -
Accordion Boxes Made Easy Software And Tutorial Kit Show / Hide Content To Make Web Pages Easier To Read -
Website Packages for eCommerce Online Business -
SBI BOGO Is Back - Back To School Labor Day Special
Image Gallery Tutorial For Solo Build It -
Responsive Grid In BlockBuilder2
Template For Websites BB2 vs. EasyBlogs Transition Tips
BB2 Demo For Block Builder 2 by Solo Build It!
Graphical Opt-In Box Templates...Get Attention - Have you noticed recently how all of the most successful sites and lead capture pages feature prominent, highly graphical opt-in boxes?
The reason for this is simple - it gets attention!
The fastest way to increase your response is to attract more attention to what you want the visitor to do People are skimmers, if you don't draw their eyes to what you want them to do, they just might pass it over altogether!
Website Design Tools To Build An Online Business Not Just A Website -
Website Services for Online Business -
Site Build It! - Now Solo Build It! 3.0 All The Tools to Create an Online Business Website -
Website Packages Should Have -
All Website packages - include required home page, contact us page, policies page, about me page, Sitemap, blog page and (optional) newsletter subscription pages. Plus tier 2 and tier 3 web pages in any combination depending on the selected package, and all that is listed below.
Password Swap Tool For Members Only Software & Tutorial -
Stop Right Click Theft Protect Your Website
Stop Right Click Theft Protect Your Website Software And Tutorial -
Free Form Page In EasyBlogs For Special Effects And Applications.
Free Form Page for Special Effects and Applications In EasyBlogs HTML Editor -
With this pagetype you can think outside the box. Use this for including special effects that only go on one page. Excellent for stand alone pages like an after purchase thank you or download page.
EasyBlogs is a website building platform. Where the template and content entry editors are separate. But, sometimes you need a page build without using the overall template.
Enter the Free Format Page. This pagetype allows you to build a page outside the template editor. Very useful as you can see here.
What's Up? Best Website Tools Design Template Poll
Keyword and Description Meta Tags Tutorial -
Tips and techniques to write the perfect meta tags for a webpage. This article discusses the proper way to design your keyword and description meta tags.
Tip #1 you must use your primary keyword in 3 places, the title, the file name and in your meta description tag. Your primary keyword needs to be near the front of each of these locations. Too far back and the search engines might overlook this important information.
Tip #2 use your primary keyword as the first word in keyword meta tag. Read on to find out website tips to write meta tags.
Color Chart For RGB And Hex Code Conversions -
Use this color chart to mix, match and compliment colors. Use the hexcode or RGB values in your designing.
RGB 190-190-190
RGB 255-255-0
RGB 0-255-255
RGB 0-255-0
Icon Buttons Improve Click Through Rate And Lower Bounce Rate Tutorial -
People love icons. They draw emotion. So, wouldn't you like to know how to buttonize that energy?
Empowering icons with text links can be a crowd pleaser for users and webmasters alike. Big ass icon buttons satisfy both the publisher and the buyer. They are happy!
Here's how to make your own icon buttons, that get the click!
Website Accessibility Layout And Design Tips For Positive User Experience -
Your website layout and design should consider accessibility features for the visually impaired and computer shy users. A good design has clarity and is easy to read.
For the webmaster; search engines rank pages according to many criteria including ease of use, layout and user experience. A poor user experience is detrimental to good search engine rankings.
Learn how to achieve a positive user experience through these website tips. Your users and the search engines will love you. Er, I mean your website.
Better Than Blogging Solution Challenge -
Introducing the Best Website Tips "Better Than Blogging Challenge." It is easy, Do you have a blog or a solution to blogging? We would like to know about it. You build a page on this website and promote your idea. Best Website Tools will then publish it to our network.
What is in it for you? Backlink juice and world wide web syndication on this blog. Free promotion for you and having fun.
BWT Search Page Search Engine Results -
No ads, no tracking, no baloney. Do you know that other search engine? Did you know they track your browser settings, your behavior habits even keystrokes. Not this website. Kinda makes you wonder, what do they do with that information? Well they sell space on this website to insert ads.
We are now using DuckDuckGo as our primary search engine. DDG does not track your browser habits. DDG does not share your information. DDG does not show ads on this website
Website Services 2 Improve Your Online Business -
Services include design and build of complete starter websites and upgrading existing websites. Included but not limited to design and build, navigation, catalog setup, graphic art, SEO & SEM and more.
Advice is free all other tasks may include a service fee. Request a consultion and let us know how we can improve your website.
Compare WordPress Easy Blogs and Site Build It -
Albeit several years have past since this comparison was first compiled many results have changed and some have not.
Do you know how much technology can go into a blog? Read this report and find out. Over 60 features are compared.
Learn about WordPress, Site Build It and EasyBlogs software features.
Keyword and Description Meta Tags Tutorial
SBI Top Bar Template For SBI Rss Tutorials and Easy Blogs -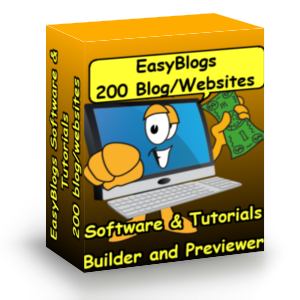 SBI Top Bar templates can match your SBI website. Do you have a website and a blog? Do they look the same? Do you want them to?
This tutorial shows you how to transition your SBI template to the EasyBlogs blog/website platform. Are you using a single column design on your website?
Use this custom top bar template as a starter for adding a blog/website package to your website. EasyBlogs is not just for SBI it can be used with any website.
SBI lookandfeel Template For Easy Blogs - SBI lookandfeel template for EasyBlogs utilize CSS/HTML5 technology. Pick a lookand feel template for your custom website design. Each template features a built in navigation structure and automatic archiving. Plug and play editor configures your template on the fly. (Read; easy)
EasyBlogs blog/website platform creates up to 200 feeds. Create multiple businesses from one platform. Select a mobile responsive template and design for the web.
Check out the SBI lookandfeel Templates...
SBI Default Template For SBI Rss Tutorials and Easy Blogs -
Each template features a navigation system built into the code. Simply select a pagetype and category the rest is done for you.
NOTE: If you like the background colors and want to use the them but hate the picture (like I do in the Angry Man template), then you can create a picture that is the same size, name it the same as what is in the template and it will replace the pic.
Policies - Privacy policies for Best Website Tools. We regard your security while on this website our highest priority. Please read these terms and conditions about our privacy policies.
Categories Template Codes Set Up Categories Links In The EasyBlogs Template Menu -
EasyBlogs categories are the coolest thing. In a 3 tier navigation menu category pages are tier 2. When you create a categoy in EB you can make a teaser describing what is in the category. The main 'category' page compiles all the category page teasers
In EB when you create a blog entry or article teaser you can select a category for them to reside in. When the blog or article teaser rolls off the bottom of the main blog page it is still in the category page that you selected.
Another great advantage of EasyBlogs categories is the automatic navigation. You don't have to manually fill in your category pages, it is done for you, when you click the 'generate pages' button. Check out how to add categories to your EasyBlog.
SBI Graphic Template 2 For SBI Rss Tutorials and Easy Blogs -
Each template features a navigation system built into the code. Simply select a pagetype and category the rest is done for you.
NOTE: If you like the background colors and want to use the them but hate the picture (like I do in the Angry Man template), then you can create a picture that is the same size, name it the same as what is in the template and it will replace the pic.
You get detailed information for building websites with HTML. You learn about creating HTML forms, lists and tables.
You learn about comments, frames, images and meta tags. Find out where and when to use these features.
Get started coding your own website with this ebook tutorial.
Cool Tools 4 Building A Website And Online Business -
Cool tools 4 is a collection of action tools that you can use to boost your audience participation with.
Cool tools make visitors take action. Visitors instantly get the feeling that you know what your doing by way of giving them actions to perform.
First impressions can determine whether a visitor will purchase from you or not. If they feel comfortable and you give them something to do your chance of making a sale or connection goes way up. Check it out.
eWriter Pro Professional pdf Compiler Software And Tutorial Create Ebooks -
Everything about eWriter Pro is geared towards convenience. You will be amazed at how easy EWP is to use. However EWP does come with an extensive tutorial for advanced users.
Create Stunning eBooks
Features include:
Create content directly in the software or copy and paste from your favorite word processor.
Password protect your work.
Disable copy and paste and printing
Easily insert images or graphics
Add page numbers
Add headers and footers
Include page breaks
Cool Tools 3 for Your Website Design And Build -
When you add credibility to your website, you earn a sense of trust with your customers. Cool tools are a way to engage users to take action.
Cool tools make visitors take action. Once a user is clicking away they are more likely to purchase something from your website. Check it out.
SBI EasyBlog Templates Selection For SBI Rss Tutorial -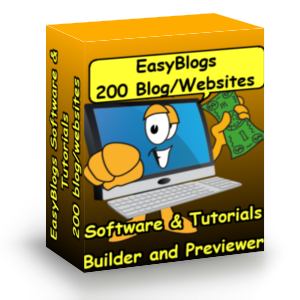 SBI EasyBlog templates to can match your SBI website. Do you have a website nad a blog? Do they look the same? Do you want them to?
This tutorial shows you how to transition your SBI template to the EasyBlogs blog/website platform. Examples are included to show how well these two systems integrate.
Use this custom template as a starter for adding a blog/website package to your website. EasyBlogs is not just for SBI it can be used with any website.
Cool Tools 2 Build a Website -
Cool tools can help. Graphics and space usage are so much more important because mobile users are all thumbs and fingers. With poorly layed out pages you lose visitors because they don't like the way your website looks and feels.
Cool Tools 2 is a collection of software and tutorials to add functionality to your website. Make your website and business look and feel great. Build trust and confidence in your visitors.
Cool Tools for Your Website And Online Business Building -
The way your website is presented makes a difference in whether a user trusts you enough to do business with you. Your job as a webmaster is ensure your website work properly. You can do this with the right tools. Checl out our collection of cool tools to build your website and online business.
Popup Generator Website Tool with Closing codes -
Popup Geneartor is one of my favorite cool website tools. Popups demand action, there is no getting around them. They force your visitor to take action. Now you can create popups in about 3 minutes, (with experience).
Popups are an excellent way to inform your visitors of special offers, discounts or upcoming events. Popups can be used for many different purposes. Like newsletter signups, discount codes or special offers.
3d Ecover Creator Pro Graphic Generator of 3d Boxes, Books, eCovers, Pamphlets, CD's -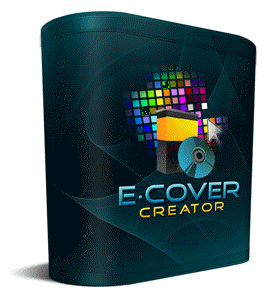 Do you want to create amazing 3d eCovers directly from your PC In under 3 minutes. With just a few mouse clicks, you can skyrocket your product sales by as much as 72%.
Quickly and easily create 15 different eCover styles on the fly. Ecovers include shadow and reflection effects. Import .psd, jpg, gif, bmp or .png images directly into the software.
Create amazing looking eCovers with just a few mouse clicks. Save valuable time and money trying to learn other action scripts. Make your website look more professional and clean looking.
Website Package Terms & Conditions -
Website package terms and conditions. Learn what is included in a website business build. Includes research your market, create a complete website, all the tools you need, support and tutorials.
Find out about our website packages basic, advanced and ultimate. Includes world renown Solo Build It, best website host ever. You will be amazed with all the tools, tips, and support SBI offers.
Don't just build a website, build an online business. We show you how to grow your business as well as teach you how to update a website.
SBI Graphic Template 3 Designs For EasyBlogs -
SBI graphic template 3 for EasyBlogs. Features 6 popular 2 column designs. Each one is 2 column, 100% width with a theme behind it. Navigation is build in.
Rose and Heart - 2 column with 100% width with left column at 200px. Black lettering on white background and small text size. Very pretty.
Stop Sign - has an image in the top left column a light green background and black text.
Windmill - features artwork by Van Gogh with a light grey background. Has a very artistic feel.
WaterSurf - template feature an image of a wind surfer on the ocean on a medium grey background.
Home Based Website Design Business Start-Up Tools and Documents -
SBI - Why you need it! Online Business Building Tools -
Computer Problems How to Solve Them -
You sit down at your computer to get in a day's work. All your equipment powers up just fine. Suddenly the power goes out and your equipment shuts off. This isn't supposed to happen because you have a backup power supply, but it didn't kick in.
A few days later your computer gets extremely slow. It gets slower by the minute. Uh oh you think, time for maintainence. You do a cache clean, de-frag and virus scan but nothing helps. The computer is dying. You hurrily back up what ever you can but it's too late. In the end your computer goes to the grave withholding all it's secrets.
Now what you ask? Start over? Yup, that is what I did. Here's how you can do it too. If you have computer problems and want to know how to solve them.
Article Template Modification For EasyBlogs to Add Meta Tags and RSS Auto Discovery -
In this article we show you where to place source code in your HTML documents. The codes are supplied all you have to do is copy and paste them into your Easy Blogs template.
Meta tags let the search engines and blog aggregators understand a little bit about your webpage.Some even use these tags as a teaser to link to your page.
Flyout Menu Left CSS Website Navigation System
Flyout Menu Left - Software and Tutorial CSS based Website Navigation System -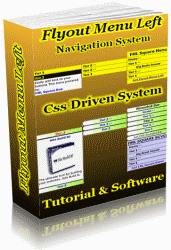 Flyout Menu Left is a CSS based menu navigation system that can be used for many applications. While its main intent is to give you a compact menu it can be used for applications like a mini product store.
FML uses CSS styling to hide or show different locations within (or not) your website. Because it collapses down to a small area you can add a lot of information in a small space.
FML is a cool tool that comes with 5 different setups which can be used to create your own unique menu system. Each setup can be modified to suit your website perfectly. Get FML today and reduce your menu system size while adding more content.
Worth mentioning is that FML is a dynamic menu that can include any type of content, such as: images, text blocks and special effect application. Flyout Menu Left CSS Website Navigation System
How to Find a Better Job - Is today first day of the rest of your life? It could be! It happened to me back in 2006. There I was stsanding outside the door of my previous employer thinking what do I do now? After being downsized one day I knew there had to be a better way to make a living. I hadn't even reached my car when I knew where to start. Here is what I did first thing when I got home.
Site Build It, Does It Again, Special Holiday Gift. -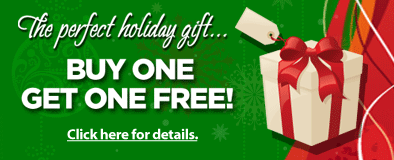 Site Build It! the world famous website building tool has decided to offer their special holiday deal once again. After several missed holidays SBI has brought back the deal that has made them so popular among webmasters.

Yes, once again the holiday season brings out the best in people. Site Build It! with much regret decided to end it's holiday specials. Until now. Read more...

EasyBlogs CSS Template -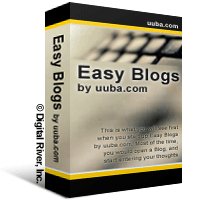 The new EasyBlogs CSS template is a 3 column css driven template, combined with Easy Blogs (software used to create this website). Here's how it works; all styling is done in the template and all content is entered in the "entry editor."
The mains.css file controls the look and feel of the template. This is where you set up your main table sections, background colors, font styles and other general settings. Also, you can set cell and font sizes for the different areas of the template. Every attribute gets it's own class and is easily modified. Read Full Article
SBI 2.0 and Other October Secrets
Design Templates Action Guide - Revealed
Sitesell Services Specialists Build Professional Websites for Small Business -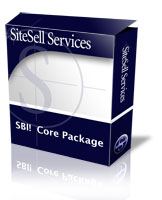 Any web designer can build a nice-looking website. SiteSell Services (Pro) takes professional websites to the next level. These sites deliver free targeted traffic from the search engines to increase profit potential. Without the high cost and effort of traditional marketing.
As a businessperson, you hire specialists to do special jobs, right? Maybe you've considered a local webmaster, to build your website. But, many local webmasters don't know how to build a Website that gets traffic. Site-Serv Specialists do! With an all in one website building package called Site build It!
Most Webmasters merely "put up" a website to the Internet. They may be beautifully designed but most do not build traffic or get targeted visitors. Site-Serv provides turn-key websites that produce results. Our Specialists, use the proven Site Build It! system to build top-quality, high-traffic websites in an organized, professional mannerand at a reasonable price.
Nothing Beats Working From Home
Independence Day Celebration - July 6th marks the Independence Day Celebration for Site Build It! July 1 marks Canada's Independence day. July 4th marks the independence day for the U.S.A.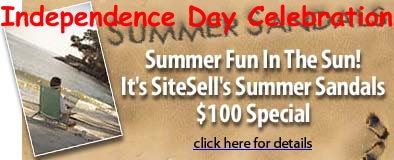 Site Build It has created personal and financial independence for thousands of people. Join the party, bring a friend and make your own declaration of independence.
Protect Your Website from Thieves That Help Themselves - Now you can protect your website by replacing the right mouse button menu with your own offer. Imagine having control over who gets to see your source code. Stop others from stealing your images and prevent copyright theft. Give these would be hackers what they deserve...your own custom popup window. Tell those thieves where to go...your special offer.

What Comes In Right Click Income
This easy to edit Full Mini-site Template with Private Label Rights
Header and footer image in blank format (without text to edit in any image software like "GIMP" or Paint.net)
5 Mini website templates...
Build A Website That Works, Site Build It! -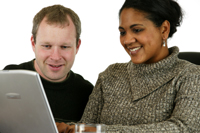 Wow where shall I begin? Site Build It, isn't simply one thing. There are so many aspects it is better to call it a suite of online business tools. The best part about SBI is the Action Guide. The AG is a 10 day e-course that starts with the foundation of online business building and finishes with website monetization.
Business tools
What more can you ask for than a suite of 30+ modules to conduct online business. Obviously with that many tools I can't describe them all in this short post. Here a list of the most important ones.
SBI eLearning Online School for Internet Business -
Build the foundation of a real e-business with Solo Build It. Learn how to start and build a thriving online business. You will create a website that works regardless of technical knowledge and experience. Really!
SBI eLearning - Online School
Spend just 10 weeks with SBI eLearning, to smoothly and systematically get your own online business up and running on a solid foundation. Start as a student, graduate as an online entrepreneur! Read Full Article
Right Now your customer is doing an Internet Search.
Trick or Treat an SBI Halloween -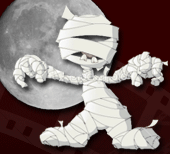 Trick or treat, smell my feet, give something good to eat. SiteSell celebrates this holiday, It's an SBI Halloween. This little angel is a devil of a deal. Devilishly good double dipped website tricks and treats. Ooooh Scary!

This is a monster, that can't be beat with a broomstick. All mummy's and daddy's can now brew up your own magic potion. Dress up for a treat, no tricks here just a bag full of candy.

Brainstorm your own work at home solution -

I made a list of criteria that would need to be met before I started my home based business. Main items on my list for my work at home solution are:
Must be a home based business, that can be done online.
Must have world wide appeal for products and services.
The products should be consumable (and have a high profit margin).
Must provide a service (To build relationships, and have repeat customers).
The Products and services must be small in size so that I could stock a supply without having to give up my basement and have have low shipping costs.
The products and services must benefit me as well as others.
Must have a network marketing system that I can grow with (and build personal wealth).
Most importantly is - I can not get fired, regardless of performance or corporate decision to put my name on a list.
Must have a personal connection with (something I have passion for).
Read More
The Demon Tweak -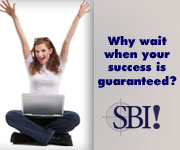 Is Site Build It! (SBI) my perfect work at home solution. As with my decision to go with Herbalife as my home based business and my brand name 'Herbal Nutrition Solutions' I made a list of criteria that needed to be satisfied before I started to built my own website.
The Demon Tweak
The term "a demon tweak" comes from the sport of auto racing. It is that one change that proved to make a winner of the racecar. For example a new set of brake pads could improve stopping power thereby decreasing amount of time to stop the racecar. Which in turn results in more time accelerating and thus lower lap times. Thinking of it this way the demon tweak could be anything that makes a winner. Read more about SBI
Beginning Steps to Writing an ebook
Web Search Tool Search It! - Imagine having one web search tool that does everything. From brainstorming, competitive search, domain naming, image and videos to researching keywords and sites to the nth degree. The possibilities are endless. Some of the categories include "vital statistics" and "Indexed Pages". See how your site and the competition's website are doing. Now you can have a very thorough research tool that can be used over and over again FREE.
To get a feel for this terrific little search tool. Select your first "Search Category" as ---Brainstorming---. In the next window ---Search Type--- select "Google AdWords Keyword tool" In step 3 "Search Term" type in a keyword that you know. Skip step 4 and click on the "Search It!" button. Note do not hit "enter" on your keyboard. Follow the simple instructions under the "Click Here for information About Search Type AFTER Completing Step 1 & 2" link and your there.
Work your way through Search It! at a leisurely pace so that you can see everything it can do. Take your time to read the all important help page. It contains invaluable information on how to get the most out of Search It!
There is so much to Search It!, it is best to read the tutorials as you go along. To learn more...
Start Your Own Home Based Website Design Business