Doodle Videos saves time and money on video making? Now you can get lifetime access through Best Website Tools. We got together with the creators and purchased 50 licenses (valued at $497.00 USD each). This hot new app is all the rage in the video marketing community.

You can only imagine the things you can accomplish with this powerful cloud based app. You can create whiteboard, blackboard or glassboard videos. With a huge library of avatars, badges, bullets, buttons,characters, icons and more await you inside. Check out this sample video made with Doodle Videos...
Doodle Maker White Label As Doodle Videos
These best website tools have been rebranded as "Doodle Videos" but it is still Doodle Maker. Inside you can create many types of doodle videos including explainer, tutorial, advertising, whiteboard, blackboard, glassboard, vlogging videos and more. The powerful Artificial Intelligence engine allows you to generate text to speech animated voice overs. The assets library contains 1000's of icons, characters and doodles. Everything you need to start creating high end professional videos.
Features And Benefits Of Doodle Maker
Cloud Based App Nothing To Download
1000's Of Animated Characters, Icons And Backgrounds
Unlimited Access Create as many videos as you like
Drag & Drop Online Video Editor
Blank Canvas Editor included
Millions of assets and templates to choose from
Upload your own audio and voice overs
Text to speech engine converts your words into 60 languages
Fast Rendering And Video Download
Sell Videos To Clients
Start from scratch or begin with a template. Powerful video editor allows you to create unique one of a kind videos in the mp4 format. Render in 720 or 1080p. The cloud based app saves time and space on your computer. No need to download software or render on your computer. All aspects of video creation are done on the cloud. We spend thousands of dollars every month reserving space on the cloud so you don't have too. Get this soon before we run out of licenses

3 reasons to get Doodle Videos Save money, time and aggravation. This video editing tool has it all. With Doodle Videos you can create scenes, add audio, do text to speech conversion and render all in one tool. Save money by NOT hiring any designers, voice over artist, music composers, production crew or advertising agency. Do it all yourself within this one app. Complete trainig is included. Learn how to use all the many features and benefits before you get started.

No other doodle videos maker can do what this app can. Every other doodle maker app takes up to 2 hours to render a 90 second video. Doodle Videos can do that in mere minutes. DV includes the latest state of the art technology including artificial inteligent text-to-speech with auto translation. Create black and white, color doodles, whiteboard, blackboard and glassboard videos.Get Doodle Videos cloud based app for a low one time fee.
How To Get Doodle Videos
Here's how this works.
BWT has purchased a limited number of licenses and developed our own portal. With your purchase you access Doodle Maker through our portal. This is a one time fee with lifetime access granted
We use an email/password login method so you need to create your own account. However that takes a little time for us to set up. After your purchase you send us your credentials (i.e. email address and password) which we then input into the app. Includes account setup. Instructions and details are on the next page, after purchase. Video users guide included with registration.
Doodle Videos Access $497.00
Our Price $47.00

Use coupon code 'bwt10off' for a 10% discount
Already own Doodle Videos? Click here to login.
Inside Doodle Videos Animation App Features
"Courtesy of Paul Ponna"
Text-To-Speech
engine completes this app. Sound is everything, whether it is background music, voice-over or for effects, sound matters. A silent video doesn't have the same impact as one with accompanying audio. For sound you have 3 options with Doodle Videos. 1. Text-To-Speech Voice Over, 2. Upload your own audio file. 3. Record your own voice.
Select from several different languages and dialects from countries around the world. Choose from more than 10 different male or female vioces. Adjust playback speed from lazy slow to incredibily fast.
The text-to-speech engine will translate your typed language into your chosen output language. If your input text is different from the project language, select [Auto Detect Font] or select language supported font. Makes this a global usage app. Which means you can target any audience anywhere in the world.
---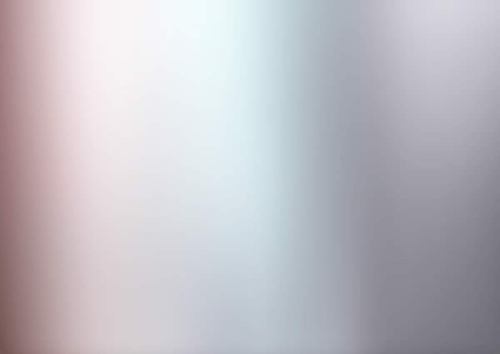 "Courtesy of Paul Ponna"
Scene Builder
style interface allows you to create individual scenes. Start with a templated scene then modify it till your heart is content. Expands your creativity factor ten fold. Instead of simply reconfiguring an existing template this animator allows you to completely change all aspects of the scene. Audio, text, icons, speed and transitions for a complete film.
Includes a huge library of badges, buttons, icons, images, audio files and characters. Create unlimited number of scenes, of any length you want. However there is an upper limit to what the server can compile in one shot.
---
Deluxe Upgrade keeps getting better and better. Check out the bonus features with the deluxe version.
NEW Ready-Made Video Templates Each Month For 1 Year (No Monthly or Yearly Fees)
56 Ultra Premium Life-Like Male and Female TTS Voices (Unlimited Usage)
Premium Royalty-Free Background Music Files
50 Doodle Character Assets (Colour + Black & White)
50 New Characters Released Each Month For 1 Year
25 Ready-Made Video Scripts + Male and Female Voiceovers
Priority VIP Video Rendering