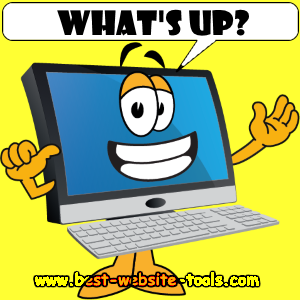 Best Website Tools, LLC became a registered business in April 2018 in the State of Michingan. We have been in the process of upgrading and organizing all the assets of this company. Many new website tools have been incorporated. Which I would love to tell you all about. BUT! it would be easier for you to discover them on your own.
We have upgraded how we do this blog as well. The concept is to combine EB (EasyBlogs) with SBI (Solo Build It!) to deliver quality blogging. Both software platforms have many advantages. While EB is a desktop software SBI is online only. We use Eb to create content and develop a template and upload that to SBI to host it.
In the past the concept worked differently than what you see now. Previously BWT layout template was generated in EB and uploaded to SBI. This gives us complete control of the layout and content portions while taking advantage of SBI's features. We would modify and update the CSS stylesheet in EB.
It became apparent that SBI had developed a far superior template to the previous one. So a new concept was explored. That is develop the template and CSS stylesheet in SBI and download that to EB. The EB template layout is identical to the one developed in SBI. That means now the way it works is the CSS styleshet is developed in SBI not EB. To add in our own styles we upload an supplementary CSS file generated by EB. This different way of doing things results in a cleaner and faster way of delivering information.
Thanks for Reading.
Tim