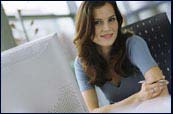 My friend was asking about getting some quality exposure for her website

Value Exchange connects traffic-seeking Webmasters with relevant sites that allow them to enter information about their site and submit it to the VE database. Then VE searches for related sites and instantly puts you in contact with other Webmasters that own sites relevant to your topic.

This hassle-free system takes the fuss out of having to scour the Net looking for prospects. No searching, begging, or groveling required!

Value Exchange is a fantastic freebie you can use to generate traffic to your website. A key to building long-term traffic is to obtain as many relevant links as possible. You can accomplish this by participating in a quality link exchange program.

Naturally, you don't want to partner with just any site. You should always check to make sure the website has quality information that is related to your site's theme. Then decide if a link exchange is right for you.

Oh yeah that reminds me I have several link exchange requests that I need to attend to. I get them about once a day so gotta go for now.