When you add credibility to your website, your customers can connect with you on a more personal level and overcome one of the biggest barriers to buying online, trust.
Quickly browse what is on this page in the Cool Tools 2 Box on the right.
3d Ecover Creator Pro - Graphic Editor
The truth is, nobody wants to buy trash! That is exactly what is in the visitors mind when they see your precious e-product, but it doesn't have a professional eCover representing your fabulous product.
You just might have the best product in the world, and know it But, if your presentation looks bad, then your product may be perceived as bad too, right? It's simple in-built psychological association that people have. Check out this must have cool tools.

Right now you can get 3d Ecover Creator Pro for
Just $9.97!
P.S. Training video included with download.
P.S.S.You can relax knowing that your download is protected by our
30 day money back guarantee. If you're not satisfied, just let us know and we'll refund your download, no questions asked.
---
Graphical Opt-In Box Collection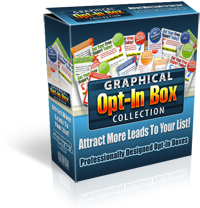 A few moments or so from now, you could be building your opt-in list faster and more effectively than ever before.

Have you noticed recently how all of the most successful sites and lead capture pages feature prominent, highly graphical opt-in boxes?

The reason for this is simple - it gets attention!

The fastest way to increase your response is to attract more attention to what you want the visitor to do.

People are skimmers, if you don't draw their eyes to what you want them to do, they just might pass it over altogether!
Get Your Copy Now For Free

back to top of cool tools 2
---
Flyout Menu Left Software And Tutorial
Flyout Menu Left (FML) is a software and tutorial package to add a collapsible flyout menu. FML is programmed to flyout to the left but one simple change and it flies out to the right. Here is what you get.
Introduction
Chapter 1: How to Use FML
Chapter 2: The Bulleted List
Chapter 3: CSS Styles
Chapter 4: How to Make FML Work
Chapter 5: Advanced Techniques
Appendix A: Customer support
Each CSS style is covered so you know what happens and how to customize it to your own website navigation. You also learn about the bulleted list structure and how it integrates. But more importantly you learn how to add your own links.
Get a custom build menu by Best Website Tools. Send us your links and BWT will build and test the menu for you. Instruction included in the thank you page.
Get Flyout Menu Left Custom Built Menu

Learn more about Flyout Menu Left software and tutorial.
---
More Cool Tools 2 Build A Website
See Also:


Ebook Writing - Tools, tips and techniques for creating your own ebooks.
Website Packages - Build your own website or have us do it for you.
Site Build It! - The only all in one website building suite that teaches you how to build an online business.
Cool Tools 3 - continue to browse our collection of website and business building tools.