Design Tip
To view the chiropractor chat bot agent in action click the animated icon below. A chat bot or video can initiate client interaction the first moment a new patient enters your website. Simply add one line of code and your website becomes a lead capture magnet. The interactive chat bot gets visitors contacting you. A video quickly explains your service.

Looking to enhance your chiropractor or physical therapy business? A Chiropractor chat bot agent and video can help. When it comes to pain relief just a little outside encouragement is all it takes. That is what a chat bot agent can do for your business. First our agent describes the features and benefits of your service. Then the bot asks for contact information. Followed by more instructions.
Get A Custom Chiropractor Chat Bot Or Video Today

Get This Video For Your Business
When users interact with your website they feel a sense of accomplishment. Like they found the right solution. Exactly the feeling a good adjustment accomplishes. Get your website visitors to interact with your site. Once they start they want more.
One time only get an upgrade to a custom Chat Bot free of charge. Create your own custom chat bot promoting your business. People will love the artificial intelligent agent. Check out the video, and click the button below to see the agent on a website.
Contact us to add this video or chat bot to your site. Engage and delight potential new clients. Click the button below to see the chat bot version on a website. See how this chat bot looks on a website. Click this button
Add A Chiropractor Chat Bot Agent Or Video To Your Business Today
Bonus
The chiropractor chat bot agent comes with free hosting on us. Ask me how to get a free analytics tool.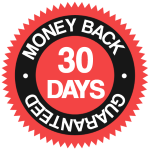 Chiropractor Chat Bot Agent
Custom made Chiropractor chat bot agent or video. Analytics, data retrieval and priority support are included. Details on next page.

Only $499.97 $399.97 $299.97

Would you like to add this video or chat bot to your website? It is easy. Just select "Chat Bot or Video" and click on "ADD TO CART" button. We will contact you and ask you to submit your business information. This is so we can customize the chat bot or video for your business. With your order we will include a free upgrade to "custom" status.

Custom chat bots and videos value at $499. Includes free support and data analytics from chat bots. Don't miss out on this introductory offer.

Get it now before the introductory price special ends.
How BWT Video Services Agency Works
When you purchase a chat bot or video from us we contact you immediately to begin the information collection process. We gather specifics about your business to be inputted into the video or chat bot. We send you a formal proposal with a schedule of activity. Also included is a client contract, should you accept the proposal.

Once the proposal is accepted and the contract signed the production process begins. BWT builds your chat bot or video according to the specifications gathered in the information collection process. A design review is scheduled at a convenient time to finalize the production/post production schedule.

The bonuses includes free website installation (if needed), lifetime support and 2 support consultations to familiarize you with all aspects of the chat bot agent or video. This package also includes free advice on recommended marketing strategies. All details are covered on the thank you page following purchase. We will ask for your company information to build a unique chat bot or video just for you. We include instructions on how to add it to your site.