Exploring Perspectives and Possibilities
Unless you've been living under a rock, you have probably heard about one of the most groundbreaking technologies to date - ChatGPT
A lot has been said about it. Some have praised it for its ability to increase productivity at work, while others voiced out their concerns about its capability to demolish multiple industries, resulting in millions of job losses.
Who's correct and who's not? In this article, we will cover what ChatGPT is and its impact on developers and artificial intelligence (AI).
What Is ChatGPT? Artificial intelligence
, one of the biggest buzzwords today, is a topic of great controversy. In essence,
AI is a simulation of the human brain, except it analyzes and processes data at speeds that would never be humanly possible
. It's an umbrella concept that covers multiple technologies - from robots to
chatbots
. ChatGPT falls under the latter.
An AI chatbot developed by OpenAI, ChatGPT was launched in November 2022. And since then, it made huge waves across a variety of industries. At its heart, ChatGPT is a large language model, a technology that harnesses the power of large data sets to produce human-like conversations.
Give it a try. Ask ChatGPT for, say, quick and healthy recipes for dinner. Seconds later, you'll be greeted with its detailed and quick response. That may sound like a simple request, but note that this chatbot is capable of so much more.
Think in the context of IT. When you want to write algorithms, just ask ChatGPT for a helping hand. And when you're dealing with a lot of text-heavy data, you might need to ask this chatbot for some assistance as it can help you tabulate this data for easier analysis. That is just scratching the surface of what it is capable of.
However, it is understandable why it can be worrying for some developers. When we have a bot that's almost just as capable as us in creating lines of code that may have taken us years to master, it is easy to think that you might be replaced by a machine. But the impact of ChatGPT isn't so much of a doomsday scenario - there are lots of ways it can change how developers work for the better.
The Impact of ChatGPT on Developers: Good or Bad? To answer the question, it depends on how you see it. A groundbreaking technology such as ChatGPT has all sorts of impacts. But one thing is for sure, it's made things a whole lot easier. Plus, it's a great tool that empowers developers. Here is how it can affect them:
Increased Collaboration
We all know the value of community in the industry. A strong community allows for the sharing of ideas. And when it comes to new technologies such as ChatGPT, developers can share their best practices on how to leverage the power of this chatbot, whether it be through Twitter or Discord channels.
The exchange of ideas is surely a net positive for all developers looking to get their feet into ChatGPT.
Coding Assistant
As developers, it is inevitable that you make a few mistakes here and there on the job. One way to help reduce the incidence of these errors is by utilizing ChatGPT. It can help debug code to ensure that everything runs smoothly. And if you feel like you've hit a ceiling in a coding project, you can ask ChatGPT a coding-related query.
Do take note that ChatGPT is a learning language model that is only as good as the data sets it's been "taught," so take these responses with a grain of salt.
How Does ChatGPT Revolutionize the Field of Artificial Intelligence? At the forefront of chatbot technology, ChatGPT has paved the way for growth in the field of artificial intelligence. Here's how:
Accelerated Development of AI Technology
If it wasn't obvious enough, there is a sort of tech arms race between all the giant tech companies, a race to build one of the best AI platforms. While ChatGPT was arguably one of the pioneers, other companies won't allow OpenAI to sit pretty. Google's Bard and Microsoft's BingAI are some of the other notable ones, but other Chinese companies like Alibaba and Tencent have recently joined the race.
Without a doubt, the development of ChatGPT laid the foundations for the future of artificial intelligence.
Sparked Discourse on Ethical Issues
There are a lot of ethical concerns regarding artificial intelligence, and the booming technology of chatbots like ChatGPT has sparked discourse on the ethical issues surrounding it.
Some of them include misinformation and the loss of human jobs. While these are difficult topics to tackle, they are essential ones. There is no future in AI without taking ethical concerns into consideration.
In Conclusion: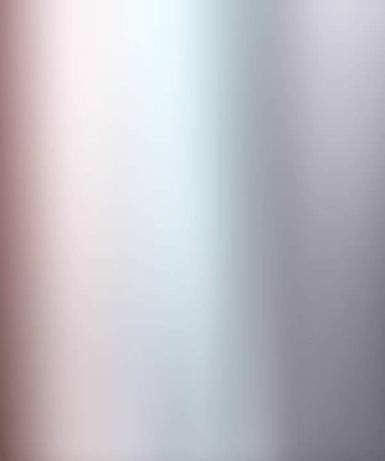 Photo by
Possessed Photography
on
Unsplash
The full potential of ChatGPT is yet to be unlocked. But with the rapid pace of development, it wouldn't be long until it would be realized. It's a technological disruptor that impacts different domains like the IT industries
A powerful tool for developers, ChatGPT can serve as a coding assistant and foster collaboration between developers for the best chatbot practices
And in its own field of AI, it ignited the development of AI technology and brought forth the discussion on the ethical issues surrounding it. Without a doubt, the future is bright for chatbots like ChatGPT.
---
by: Regi Publico - blogging, writing and research
Business Solutions Content Creator. Need some content created? Ask Regi.
About the Author
Regi Publico:
is an accomplished content creator of technical and business articles. Her published articles have been featured on such platforms as Candy Magazine, Unwritten, Legal Reader and Bizznerd.
Regi is passionate about writing and is very good at it. Recommended by Best-Website-Tools.com. She can be reached on Twitter at @regi_publico7
---
Publishers note:
Thanks Regi! That sure is a lot of great info. Once again your thoughtful contributions are well said and well advised. As a publisher of best website tools I have been enthralled by AI. I use many AI tools for my own business so I have my own concerns. My biggest concern Is the ethics component of artificial intelligence. I find it is best to see what the terms of use are with any AI platform. Best Website tools does identify in our policies how AI is used.
At this time regulation is being decided by the companies that offer AI services. Before you try AI be sure to read up on the companies policies and users terms first.
There are developing "rules of the road" going on in company boardrooms as of the writing of this article. As a result how you use AI should be planned the first time.That is to say don't just ask any old question just to see what the response is. Like Regi says "Give it a try, but take the response with a grain of salt."
See Also:
GDPR Compliant learn about the importance of complying with these data protection rules.
Leave Management System why you need a vacation planner explained.
Creative Web Design applications explained.
Teaching Kids Coding 6 good reasons your kids should learn to code.