Website Tips Blog Posts & Teasers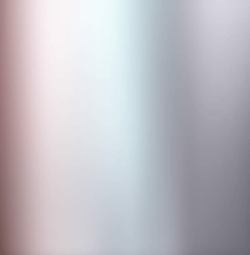 Website Tips
blog is the place to keep up with new developments in website design and Internet Marketing. BWT proudly presents website tools, tips, software tutorials, tricks and more.
Blog posts and article teasers are included in this section. Each entry is categorized and added to the Archives. If you know what you are looking for use the search box to find it. Otherwise Continue reading...
HumanPal Spokesperson Videos
2023-10-02
The combined features of swift turnaround times, low costs, and captivating video storytelling make an animated spokesperson a fantastic asset to any small business. It lets you tap into the power of sophisticated technology in an easily manageable way, elevating your marketing efforts.
Learn how a HumanPal spokesperson video can boost your video marketing effectiveness to new heights. See why an engaging and insightful spokesperson can deliver your brand's messages with emotion and clarity.
In summary, the future of small businesses lies in harnessing the power of technology. An animated spokesperson video provides a promising and exhilarating avenue. Utilize the robust technology of HumanPal avatars for a dynamic, engaging, and effective marketing experience.
Read Full Article
Contact BWT Videos for a free quote | Top of website tips
Introducing Kaoru Flight Attendant Spokesperson
2023-09-28
Introducing Kaoru Flight Attendant animated spokesperson.
She is one the latest HumanPal avatars recently released. We are real exited about this release because it includes new voices with emotions.
Text to speech technology has come a long way in recent years. The so-called emotions are mostly pitch, speed and tonal variations of a computer generated voice. But OMG do they ever add quality to the narration. Check out Naoru in this short video...
Kaoru Flight Attendant Spokesperson
In the above video Kaoru is speaking with emotion "Cheerful." In the vertical video Kaoru is speaking with emotion "Friendly." We are now able to manipulate speed, pitch and tonal range of the text-to-speech voices. Which in turn gives the video creator more flexibility. and the avatars more liveliness.
Website tips for this post are:
1. Text to speech computer generated voices now come with emotions. There are 17 different emotions ranging from sad to happy to frightened to cheerfull, and friendly, unfriendly, shouting and general.
2. New HumanPal animated avatars have recently been released. These new avatars come in various sizes and dynamics. Kaoru is one of the first industry specific avatars out side medical that is. We also see new avatars for "construction" and "scrubs" related industries.
3. Camtasia is easier and faster than Davinci Resolve for editing animated videos.
In the widescreen video "Kaoru Animated Spokesperson Intro" was edited in Davinci Resolve 18.5 and took over 4 hours to finish. While the vertical video "Kaoru Flight Attendant" was edited in Camtasia Studio 2023 only took 2 hours to complete and is 30 seconds longer.
Don't forget to like and subscribe to the video channel. Thanks for watching, and have a safe flight.
Contact BWT Videos for a free quote | Top of website tips
Introducing Esther Scrubs HumanPal Spokesperson
2023-09-20
Say hello to Esther Scrubs a human avatar or HumanPal spokesperson.
Esther is ready for all your medical, dental or health related spokesperson videos. She is an animated human avatar and is powered by atrificial intelligence.
Esther is the latest advancement in AI powered human spokesperson. Doesn't she look like she is as real as you are? That is because she is real. We add the intelligence and she narrates from a written script. Or we could upload a voice over for her to lip sync to. She can speak many languages with emotion.
Esther is the latest advancement in AI which includes dynamic gestures and emotions. She is full size and high definition. Give her a try for your next medical, dental or health related spokesperson video.
Are you looking to get a video made? Give BWT Videos a try...
Contact BWT Videos for a free quote | Top of website tips
3d Avatars How To Choose A Spokesperson
2023-09-19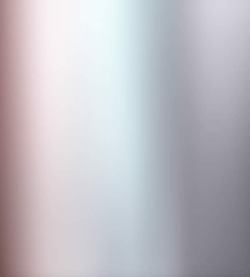 3d Avatars should be matched to the audience they are intended for. Try to visualize the people that you want to view your message or brand. Some of the avatars can be logo mapped to enhance brand awareness.
Consider such demographics as gender, age, education, fitness, ethnicity and location. Try to identify with the audience's persona. Then choose the best avatar. Make a note of their name so you can ask for it.
Many 3d Avatars have changable attribute options like, with or without beard, hair length, glasses, accessories and colors. Avatars are savable. Once we develop an avatar it can be saved and re-used again. You can devlop a personality and it will be unique, life like and all yours. You can create a personality or a whole cast of 3d avatars.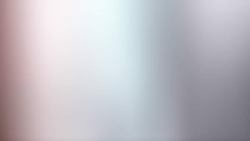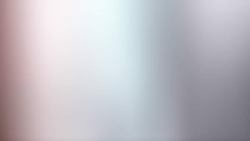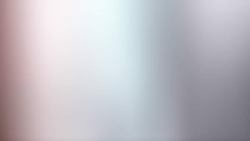 See the complete 3d Avatars family on the next page. Learn how to choose which avatar is right for your brand, business, product, service or tutorial...
Read Full Article
Contact BWT Videos for a free quote | Top of website tips
Animated Spokesperson Videos Explored
2023-09-13
Animated spokesperson videos
are a creative and engaging way to get a message out. Video marketing is a powerful tool for any brand or business. Great for a wide variety of marketing, product, service or educational videos.
BWT Videos we has large cast of animated avatars. Create a unique spokesperson and give them personality. Choose from young, old, male, female or kid. Avatars are customizable, savable and re-usable.
Our animated videos bring your ideas to life through captivating character animations and stunning motion graphics. Whether you need an explainer, a branding or a corporate video, we've got you covered! Check out this video.
Check out these really cool animated spokesperson videos. See if one is right for you...
Contact BWT Videos for a free quote | Top of website tips
BWT Video Services Updated
2023-09-06
Introducing BWT Video Services
Are you ready to make your business shine with stunning video content? Look no further than BWT Video Services!
I love making videos and using all the tools & software. I specialize in custom video production, post production, editing and distribution services.
Video Services At A glance
Click Thumbnails to screen video
Our Expertise:
Professional video production
Expert color grading and color correction
Eye-catching animation
Audio post production
Stunning visual content creation
High-resolution video editing
Timely delivery
AI Powered spokesperson chatbots
Don't settle for mediocre videos when you can have exceptional ones! Let BWT Video Services bring your vision to life.
Contact BWT Videos for a free quote | Top of website tips
How to select A HumanBot/HumanPal Animated Spokesperson
2023-09-04
How to select a HumanBot/HumanPal.
Start with looking at yourself. A HumanBot will be a representative for your business. That spokesperson can be as much like you, or not at all like you. Your spokesperson should represent the type of business you are in.
People who identify with your spokesperson are the people who will be influenced the most. Consider age and gender. For instance young people are more attractive, but less trustworthy than older spokespersons.
Your choice of HumanPal should be apparent, but if it is not, I recommend selecting a young female. Because they are perceived as more appealing than their male counterparts.
Next thing to consider after gender is ethnicity. We offer many types of spokespeople. If your audience is in a specific location select a spokesperson that is from that area. You have over 30 human avatars to choose from.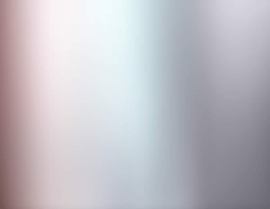 Thirdly you want to consider your audience. Ask your self what does your business offer that your audience will look for. For instance if you are in the medical, nutrition or health care industry a doctor or nurse avatar would be appropriate. If you are in sales a business woman or businessman would be best.
If you still have trouble deciding contact BWT Videos and ask for a recommendation. Click the image to see all of our HumanBots.
To Order Click Here...
Contact BWT Videos for a free quote | Top of website tips
More Website Tips: «
---

Best Website Tools, LLC By
Timothy Koen
61 W. Annabelle Ave. Hazel Park,
MI. 48030-1103, U.S.A.
telephone: (248)546-0374
email: support@best-website-tools.com
© Copyright 2007-2023 All rights Reserved.
Business Hours:
Sun: closed
Mon-Fri: 9:00AM to 7PM
Sat: 9AM-12:00PM
Closed Holidays