Website services for todays online business. In this fast paced world consumers are turning to the web more and more to get the products, services and information they need. Even the local pizza joint has a web presence to build and attract a customer base. Do you need to improve your online presence?

We feature marketing and tutorial animated spokesperson videos and chat bots. We combine 3d animated avatars with A.I. text-to-speech and video production tools to create the perfect 3d spokesperson avatar for your business. Check out this video we made for our own business...

With over 10 years experience in website design and build. BWT specializes in online business building. All the tools all in one place. We provide web mastering tools and website services with all the features to design, build, market and promote your website(s).

We have over 30 modules and tools your business needs to create and maintain a popular, profitable website or social media marketing campaign.
Website Services Include
BWT Video Services
Create, edit, syndicate videos. We have production, editing and special video tools. Create your own videos. Hire BWT Video Services or purchase the tools. See BWT Video Services for more details.
Chat Bot Agents design and build.
Conversational marketing tool. See how combining A.I. with text to speech, 3d animated avatars and chat boxes can boost user interaction on your website. Tell your visitors exactly how to interact with your website. Give clear instructions on how to take action with a custom chat bot agent. See Chat Bot Agents for more details.

3d Animated Avatars design and build.
Made for video marketing. See how combining A.I. with text to speech, animated avatars and interactive editor can create stunnung videos for your website, blog, social media or marketing campaigns. Tell your visitors exactly how to interact with your website. Give clear instructions on how to take action with a custom 3d spokesperson avatar. See 3d Animated Avatars for more details.




3d Animated Avatars

Website design and build.
Get a website that works. Packages include layout, menu structure, hosting and search engine listing. All websites are created in https: (secure protocol). Search engine listing, setup of site blog, email accounts and newsletter. See Website Packages for more details.
Free consultation services
Got a question about website, mobile apps or search engine optimization? Ask us...for free advice
Software and tutorials
We have an extensive collection of website building tools and tutorials. We are always on the look out for cool tools. See the apps and tutorials sections in Website Tools Store for more details.
Social media management
BWT can help you setup and maintain your social media accounts. Add social media to your website and interact with your audience. See Social Media Detroit.
eCommerce setup
Setup, integrate and collect payments on your website. We use a simple javascript based system that integrats right into your website. Basic service uses your PayPal account. Advanced service uses multipe paymet methods including credit cards, cash on delivery and PayPal.
Video Services
Learn all about producing editing and publishing video. Video Services
For more information on what is included in the website services - Next

Website Packages Include: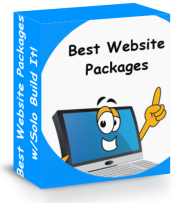 Basic: design and build 10 pages, web hosting for 1 year, plus all the above mentioned services.
Advanced: design and build 20 pages, web hosting for 1 year, plus all the above mentioned services.
Ultimate: design and build 30 pages, web hosting for one year, plus all the above mentioned services.
eCommerce solution: online store page(s) with payment processor installed. Sell hard egoods or digital products
Website packages include more than just building a website. A website must perform as well. At Best Website Tools we build websites that work. We look at what your business should have, then build a website for your needs.

For more information on our website services and packages and what is included use the form below.

Initial consultation recommended - Its Free - Find out if your business is right for a website.

See Also:
Graphics Empire Digital Art Collection Check out this overview video of what's inside
Flyout Menus - a dynamic flyout / dropdown menu system the supports images and bonus content.
Website Tools Store - a collection of software, tools and tutorials to build an online business all in one place. Everything we offer all in one place.

Best Website Tools, LLC By
Timothy Koen
61 W. Annabelle Ave. Hazel Park,
MI. 48030-1103, U.S.A.
telephone: (248)546-0374
email: support@best-website-tools.com
© Copyright 2007-2023 All rights Reserved.
Business Hours:
Sun: closed
Mon-Fri: 9:00AM to 7PM
Sat: 9AM-12:00PM
Closed Holidays