Timothy Koen (Tim)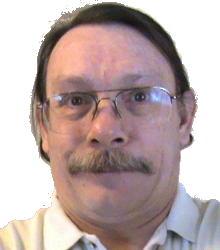 Past Job Experience
Sr. Electrical Design Engineer
Project Manager
Sr. Film Colorist
Sr. Video Engineer
Controls Cngineer
Mobile App Developer
WebMaster
Race Team Crew Chief
Certificates & Licenses
Apple Developer ID - karter1485kaol.com
FCC First Class Radio Telephone License
Google Developer Program ID - Timothy Koen
Yext Partner ID - ####### (Protected)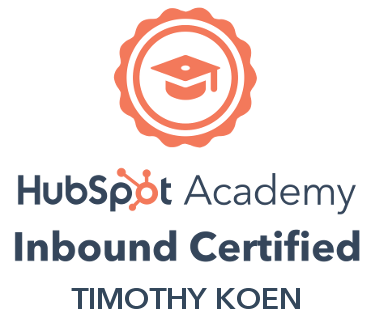 Tim was born in 1956
, grew up in Detroit, Mi. has 2 college degrees and 30+ years of experience. Career accomplishments include webmaster, mobile app developer, project manager, electrical design engineer, Sr. Consultant and race winner.
Tim started his professional career as a video enginer ultimately attaining the position of Senior Film Colorist. He then returned to college for a degree in Computer Aided Design and Drafting. He worked as an electrical design engineer for 20 years. In 1999 Tim became an electrical project manager and worked in the 'Automotive Plant' engineering field until 2014. When he put his full time efforts into building his own business.
Tim is the owner and chief executive officer of Best Website Tools, LLC a small business. He is a chief webmaster, video developer and President of BWT. Electrical design engineer, Sr. video engineer and project manager. Tim now uses his skills and talent to create and publish websites and internet videos.
.
Some of Tim's accomplishments include:
Television fame and recognition with 20 minutes of Super Bowl TV commercial air time (1988-1989) for his work as a Film Colorist. Estimated 1 day revenue generation for that day >$25 million. At that time all high end TV commercials were originally shot on 35mm motion picture film. Which was then transfered to video for post production and airing. Tim's film transfers resulted in 20 minutes of air time during THE Super Bowl. Read high tech equipment operating skills.
Electrical Design Leader (ABB Inc.) - Tim designed the automotive paint shop electrical systems for the Hummer2 Vehicle Assembly Plant (General Motors) in Fort Wayne, Ind. Estimated value: $200 million. Tim managed, oversaw or created designs for over 80 electrical systems from lighting to power distribution to industrial and instrumentation systems. His project management skills resulted in a $2million budget savings. Read project management skills.
Senior Consultant - Herbalife Independent Distributor. When he needed to lose 50 pounds and increase health Tim turned to Herbalife weight loss system. Becoming a certified distributor allowed Tim to get his health food supplies at a reduced cost. Tim went on to reach a senior consltantcy with Herbaile. Read over achiever.
AutoCAD Expert - computer aided design and drafting plus computer programming skills. While working as an electrical designer with a large automotive supplier (Comau America), Tim and his team (5 people) were tasked with creating electrical designs for an auto body robot assited assembly line. This took 3 months and 1000's of man-hours to complete. When finished the customer (Chrysler Corp.) tasked them to duplicate all drawings for a different application, and get it done in a week.

An estimated 40,000+ edits would be needed to accomplish this task, AND there had to be no mistakes. Tim's solution was an automated computer program that identified all the errors, did all the edits and made all the prints. The program would cycle from page to page until all 1300 designs were duplicated, corrected and printed.

Tim hand coded a program from scratch that opened each drawing, inspected it for errors, corrected any errors, made a print, then closed the drawing and proceeded to the next drawing. It took Tim 1 day of coding and 2 days of program operation to complete the task. Leaving 2 days for customer presentation prep. It was great, we nailed it. Read problem solving and excellent computer programming skills.

Go-kart racer with many victories and top 5 finishes. Tim is a partner in TeamKoen Racing with brother Terry Koen. This year (2018)Tim finished first, second or third in 10 of 10 races he started. Tim's (go-kart) mechanical skills allowed him to capture 1st place in his class championship with A.K.R.A. (American Kart Racing Association).
About Best Website Tools
Find Us In The Neighborhood
We do websites, apps, maps, online business listing
, SEO, development training, tutorials, custom menus, graphics and much, much more. About www.best-website-tools.com (BWT) was started in 2007. In the beginning BWT was a hobby website. Slowily growing from a simple blog into a large website full of tools and tutorials. In 2018 Tim formed the company "Best Website Tools, LLC" to expand the business.
The Google map on the right is just one example of the neat tricks BWT incorporated into the website. As a mobile app developer BWT can get APIs (Application Programming Interface) for any Google and Apple iOS development application.
Find out more about us. Get business hours, maps, directions and more on our Google myBusiness Website.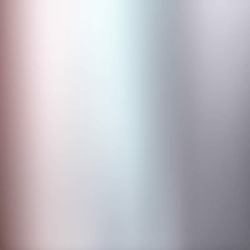 In 2015 Tim started building mobile apps. He created the website and mobile app builder 'miappmaker.com' (MAM)to pursue this part of his business. In 2018 BWT assumed management of Miappmaker.com and moved the tools and support to BWT.
The brand name 'Miappmaker' will continue on this website. The mobile app builder will be like a subsection of BWT but have it's own identity. MAM's tools and support also will continue. Hope you enjoy this website. If you would like reach Tim please use the contact form below.
About Primary Authority And Expertise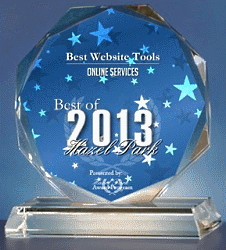 Is Tim an expert?
Is anyone really an expert?
Of course, everyone is an expert at something
. The difference is if other people consider you an expert. How does one become an expert? By recognition of accomplishments by others. Here is a list of Tim's accomplishents.
(1974) Graduated Cass Technical High School in Detroit, MI. USA. with a diploma in 'Electronics." Cass Tech at the time was one of the nations top rated high schools for college prep in the USA.
(1976-1981) Attended Wayne State University - Mass Communications degree program. Specializing in Radio, Film and Television. Tim won one of two Internships offered at The Center For Instructional Technology. Where he worked for 3 years.
(1978-1979) graduated Spec Howard School of Broadcast Arts. Graduated top of Class in Broadcast Electronics curriculum. Received diploma in Broadcast Electronics.
(1979) Awarded "First Class RadioTelepone License" by "Federal Communications Commission" in Washington, D.C.. Also called 'the ticket' it is a professional engineering license issued to broadcast engineers. This is an 8 hour test required by broadcast engineers to operate high power transmitters.
(1982-1992) Sr. Video Engineer specializing in video production and post production. Tim was Sr. Film Colorist (Producers Color Service, FilmCraft Video Inc.) for 8 years. before deciding to switch careers.
(1992-1994) Attended ITT Technical Institute in the Computer-Aided-Desgn-Drafting program. Tim graduated with highest honors as one of 3 top students that year. Receiving a diploma in CADD Technology.
(1994-2014) Electrical Design Engineer. Tim worked for various companies (ABB, Comau, Design Systems Inc.) in the automotive industry. As a Detroit native more and better opportunities existed in the automotive industry compared to film and television. A great deal more.
(2002) Tim begins webmastering as a second income. Early endevours resulted in learning all about Internet marketing and building websites that work. Advancing home computer technology gave everyone a possiblity to beome an online business owner. Tim learned about coding for the Internet in his spare time.
(2006-2015) Herbal-Nutrition-Solutions.com online business. Tim's first web based business in partnership with Herbalife Inc. As an Independent Distributor Tim was allowed to market his own business with Herbalife supplying the product and knowledge base. Tim attained the level of Senior Consultant in the Herbalife organization. Unfortunately the rules changed and Herbalife restricted the sale of their products online. HNS had to shut down.
(2007-Present) Best-Website-Tools.com online business. Tim's second web based business is continuously updated where he brings you the best website tools, tips, software and tutorials. Free consultations, inquire below.
(2015-2018) Miappmaker.com mobile app maker business. Tim was the owner and development engineer. Tim created mobile apps for calculators, knowledge and utility based apps for various businesses. All Tim's apps were successfully accepted by Apple App Store and Google Play app store. Miappmaker.com was consolidated into Best-Website-Tools.com in late 2018.
(2018) Best Website Tools, LLC company is formed. BWT absorbs Miappmaker.com. BWT begins to grow as a website and mobile app building company.
About Me And Go-Kart Racing Tim is passionate about winning
go-kart races. Being the first to see the checkered flag in an important race is Tim's idea of a good day. To do that requires excelllent mechanical and driving skills. But most of all it requires being on the grid and prepared to take the green flag. Getting there is the hardest part of any race.
Go-kart racing is a sport Tim has been participating in since 1982. Tim has many local & regional champoinships and has finished in the top 5 many times in national champoinship races.
You might be wondering why is this mentioned on the about me page for an online business. It goes to show what kind of passion Tim brings to everything he does. It shows commitment, teammanship, perserverance, determination and humilty (you can't win them all). Trying to win is important to Tim. Being a member of a successful team brings leadership and teammanship to other endevours.
Use the form below to contact Tim. You will be working with Tim and his team should you decide Best Webstie Tools is right for your next project.
Hope this helps
Tim