Welcome to the fascinating world of HumanPal spokesperson videos! If you are a small business owner looking for creative and cost-effective ways to market your business, this is an excellent solution. As a video director, I can say that employing an animated spokesperson could vastly enhance your video marketing effectiveness.
HumanPal spokesperson videos are short, entertaining animated videos that deliver your message in a memorable way. They consist of a human spokesperson, carefully crafted with animation, delivering your message in an engaging way. Think of it as having a charismatic sales person on your website!

An animated spokesperson video, powered by HumanPal avatars, is an exciting new video creation tool that allows for awesome storytelling, fabulous animation coupled with fast turnaround times.

A real boon for business owners aiming to forge a strong virtual connection with their audience and make a memorable impact. Envision having a HumanPal avatar speaking your client's language--literally!

Our avatars are programmed to speak in more than 30 different languages, Thus, elevating the user experience by providing tailored, personalized content in a language your audience can understand. See some of my HumanPal friends in action...
HumanPal Spokespersons
Click thumbnails to view sample video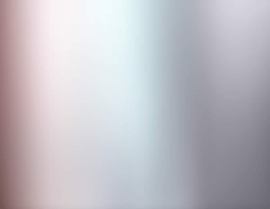 Video Marketing And Spokesperson Videos
Boost your video marketing efforts with a series of animated HumanPal videos. Consistantly connect with your audience through creating marketing, corporate, explainer or social videos.

Why not establish an Internet presence with your HumanPal spokesperson? Create a unique personality that will be recognized as your personal avatar. Great for establishing your brand identity. There are many ways you can use an animated spokeperson.
Q: What uses are there for a HumanPal spokesperson?
Marketing & Advertising: A spokesperson can introduce products or services, explain their benefits, and guide potential customers towards making a purchase.
E-commerce Websites: They can provide interactive customer service, answering frequently asked questions and guiding customers through the checkout process.
Training & Education: The spokesperson can be utilized to create engaging e-learning materials, explaining complex concepts in a simple way.
Corporate Presentations: They can make business presentations more interesting and engaging, providing essential information about the company.
Website Guide: They can guide and welcome visitors to the website, improving user experience.
Tourism & Hospitality: They can describe attractions, amenities, and services in a more interactive and engaging way.
Retail Store: The spokesperson can supply product recommendations and tips, improving customer experience.
Telecommunications: AI spokespersons can be used as virtual assistants, providing users with helpful information when they need it.
Exhibition & Events: An animated spokesperson can provide participation instructions or detailed information about the event.
Apps: They can be integrated into mobile apps to improve user experience and engagement.
Health and Medical Services: HumanPals can assist patients with basic queries, guiding them about the process, which improves overall patient satisfaction.
Remember, the animated spokesperson can be customized to match your organization's look and feel, making it an effective tool for brand awareness.
One of the primary advantages of these videos is that they can be efficiently used for diverse marketing purposes. They can become a presence on a small business' website, social media channels, create how-to video tutorials, or serve as explainer videos. All they need is your imagination and they come to life, virtually that is.

Website distribution is a significant aspect where animated spokesperson videos can shine. They can be embedded seamlessly across multiple pages, providing a consistent, friendly presence that guides your visitors through the virtual journey. You can upload to many video platforms like FaceBook, YouTube, Vimeo, Screencast and Pinterest.

Video marketing with an animated spokesperson proves to be an impactful strategy. The human brain processes videos 60,000 times faster than text. Thus, users are more likely to engage with and remember your message when presented in a video format. Low cost with fast turnaround, artificial intelligence powered HumanPal avatar spokesperson videos can be your best answer. Check out these examples we made for our business...
HumanPal Spokesperson Videos Review
Click thumbnails to screen video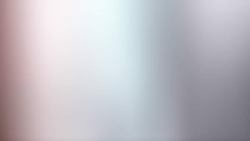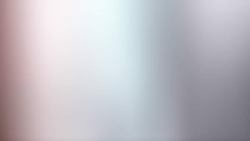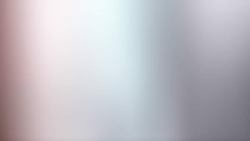 Want more? Contact me for a free pre-production consultation. We have 100's of niche oriented scripts that can be applied to your brand, business, product or service. Order a custom HumanPal spokesperson video and get free script writing. But first, click below...
Equally significant is the role of these videos in social media marketing. An engaging HumanPal avatar could make your brand stick out from the competition in a crowded social media landscape. An animated HumanPal spokesperson can capture the audience's attention, and keep them hooked, driving engagement, likes, shares and traffic to your business.

The educational potential of animated avatar videos should not be underestimated. You can use the avatars to explain complicated processes and procedures, ensuring the information is clear and easily understand.

How-to videos, for instance are far more engaging with an animated spokesperson narrating. Your viewers are more likely to remain interested and retain the information longer from an animated video, than a plain text guide. Folks can identify with an animated character more readily than a generic paragraph of text.
Q: How can artificial intelligence benefit a video marketer?
Artificial Intelligence (AI) can revolutionize video marketing in several ways:
Content Optimization: AI can analyze viewer engagement and recommend how to make content more appealing, from optimal video length to the right keywords to topic selection.
Predictive Analysis: AI can predict customer behavior using past data, allowing marketers to create and target videos based on customers' potential future actions and preferences.
Personalization: AI enables personalization at scale. It helps in serving users with personalized video content based on their browsing history, buying habits, and other personal data.
Automated Video Creation: With advanced features, AI allows marketers to automate the video creation process, thus saving time and resources.
Improved ROI: With better targeting and efficiency, AI can help to drive better returns on investment for video marketing campaigns.
Real-Time Performance Tracking: AI allows marketers to track the performance of their videos in real-time, and adjust strategies and allocation of resources accordingly.
Speech Recognition and Subtitling: AI can transcribe and subtitle videos, making them more accessible to a wider audience.
Advanced Analytics: With AI, marketers can gain deeper insights into how their videos are performing beyond just views and clicks. This includes viewer demographics, how much of the video they watch, and what parts of the video are most engaging.
Remember, AI is just a tool to aid human creativity, not replace it. Effective video marketing still relies on creative storytelling and understanding of the human experience.
The use of animation in these videos ensures that your company's message is perceived as enjoyable rather than a hard sell. It adds an element of fun and improves the user experience of your website.
These videos are extremely cost-effective. They often require less time, money, and human resources compared to traditional on-camera spokespersons, while delivering comparable, if not better, results.
The use of artificial intelligence (AI) in creating video brings to life characters that have natural movements and persuasive language. It ensures accuracy and reliability without compromising your message.
HumanBot An Artificial Intelligence ChatBot
Speaking of artificial intelligence, AI allows for quick turnaround times. The time taken to create a typical spokesperson video is drastically reduced, as AI automates a considerable amount of the work.

With proper implementation, AI can identify your audience's preferences and customize the video content to meet their specific needs. It can also make the animated spokesperson interact in a human-like manner, further enhancing its effectiveness.

Video creation with a HumanPal spokesperson offers a flexible and customizable way to represent your brand. You can choose aspects such as the spokesperson's looks, language, accent, and even their attire to best represent your brand's persona. Learn how to get your own animated HumanPal spokesperson...

The captivating storytelling facilitated by HumanPal avatars not only helps in communicating your business values but also drives emotional connections with your audience. This could lead to a higher retention rate and brand recall.

A captivating script and engaging narration are key factors that make a video memorable. You want your HumanPal spokesperson to deliver the message persuasively and in a voice that reflects your brand's character.

AI, in particular, with its capacity to analyze vast amounts of data, can facilitate crafting engaging messages. It ensures the optimal use of phrases that would resonate with your audience making the message more effective.
How to Make a HumanPal Spokesperson Video
The use of voice over narration with emotions further bolsters the appeal of these videos. A well-written script forms the backbone of a great animated spokesperson video. A great script gives life to your character and the message they convey. Now we can include different emotions in the narration. We have 17 emotions ranging from freindly to frightend to excited to sad and more.

The ability to translate languages opens up a whole new world for your business. You can have your HumanPal avatars communicate with global audiences in their native language, providing inclusivity and reaching a far larger audience.

The power to speak in various languages furthers this accessible storytelling. A multilingual avatar demonstrates your brand's commitment to serving diverse clientele from around the world, leading to better business relationships and prospects.

Check out this really cool animated HumanPal spokesperson video fiverr gig. See if it is right for your brand or business...

Remember, it is important to appreciate that while a HumanPal avatar is an animated character, they are programmed with human-like traits and attributes. These human avatars employ human movements and expressions, making them relatable and comforting to viewers.

Artificial intelligence spokesperson video creation is an exciting breakthrough in video marketing. It presents an engaging and fascinating way to communicate with your audience, grabbing their attention and ensuring your message is heard and understood.

Embracing such futuristic applications for your promotional needs not only keeps you ahead of the curve, but it also showcases your business as innovative and forward-thinking, which invariably appeals to modern clients.

The combined features of swift turnaround times, low costs and captivating storytelling make an animated spokesperson video a fantastic asset for any small business. It lets you tap into the power of sophisticated technology in an manageable way, elevating your video marketing efforts to new heights.

In conclusion, the future of small businesses lies in harnessing the power of technology. An animated HumanPal spokesperson video provides a promising and exhilarating vehicle. Utilize the robust technology of HumanPal avatars for a dynamic, engaging, and effective video marketing experience. Here's to your success!

by: Timothy Koen
Owner of Best Website Tools, LLC. Home of BWT Videos.
---
See Also:
3d animated avatars - Learn all about our 3d avatar spokespersons.
Animated Spokesperson Video - Animated spokesperson video explained.
BWT Videos - Learn about BWT Videos and all the video services we have.
HumanBot - animated spokesperson chatbots a virtual assistant for your website.