Each of these SBI top bar template have the navigation at the bottom of the page: Notice the dark turquoise band at the bottom. If you like the template but not the background color it is easy to change in your template.

Blue Wool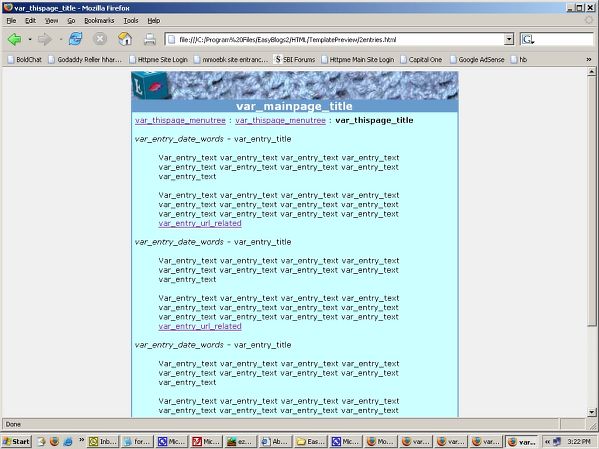 Grass and Leaf
Rocks SBI Top Bar Template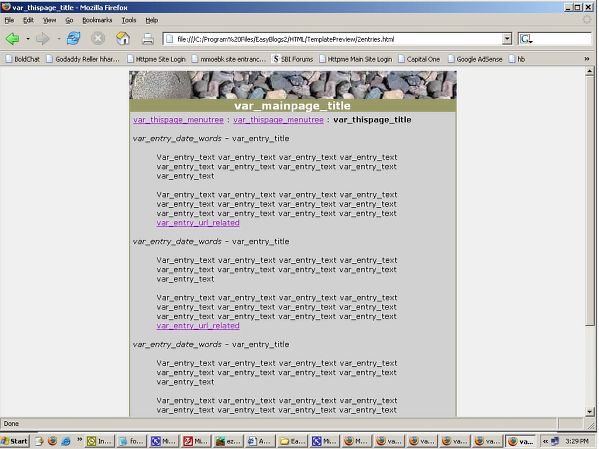 Wood and Leaf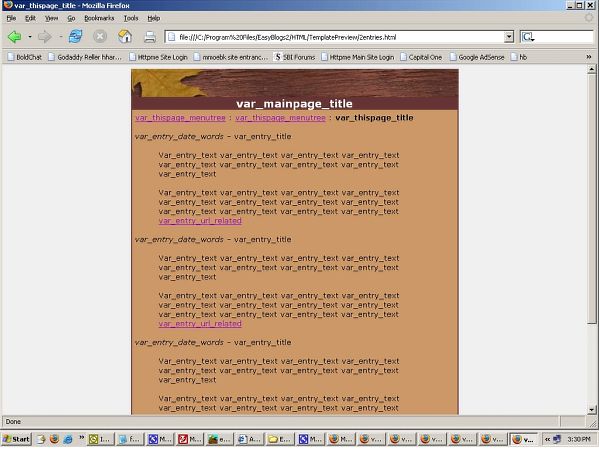 Back To EasyBlog Template Selections
After your purchase is verified you will be taken to a page where you can download your template.
These SBI top bar templates feature a single column design with navigation at the bottom of the page. A breadcrumb menu is at the top of the page. Each template includes an image spanning the top of the page.
These templates start as fixed width but with a little modification can be made mobile responsive width. You can easily add further styling to attain an exact match to your website's look and feel.
I like these templates for the simplicity of design. Ideal for the blogger beacuse there is no fluff just a big main content window. Each SBI top bar template has a navigation bar at the bottom but this can be moved to the top with one simple adjustment.