Map Test 1
objective: show location on mobile responsive layout. Purpose: create multiple use Google map. A literal one-size-fits-all application. Solution: develop API and html to accomadate any device be it computer, smartphone or tablet. Date begin: 1 June 2019. Results as follows:
Click the button to get the coordinates.
Courtesy of Google: map test 1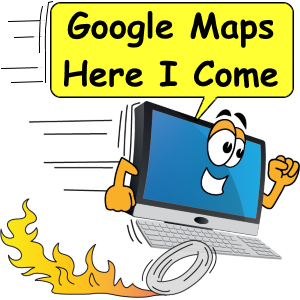 Wouldn't you like to have a map to your business right on your own business website? Do you think that would be important for customers to find you? Try our map making service for apps, websites and mobile devices.
Best Website Maps Service is on a per request only basis. We charge a fee depending on the level of access you need for your website. You may need to become a developer and you may not. Please make a request below,
Here is what you get a map service for your very own. What you need is a Google API (application program interface). With an API Google can identify who to charge the use of their maps program to (That would be me). You don't need to become a Google developer to obtain an API. BWT is a Google developer and already has the required API. That means we are handling the API requests. What you get is free access to our API. Go ahead and get your free Goople Map today!!! Fill in this form to get started.
Google Map Development Request
Best-Website-Tools.com
Copyright 2007-2022
All Rights Reserved
By Tim Koen
61 W. Annabelle Ave. Hazel Park, MI. 48030 (248) 546-0374