Are you looking to promote your business, brand, product or service at a low cost? Consider a 3d animated spokesperson explainer video. Explainer videos are a great way to get your message out in a fun and engaging way. We have over 80 animated spokespersons to choose from. And a suite of animation tools to create with. Check out these video services that we offer...
Animation Creation Video Services
Click Thumbnails to watch video
BWT Videos Expertise:
Professional video production
Expert color grading and color correction
Eye-catching animation
Audio post production
Stunning visual content creation
High-resolution video editing
Timely delivery
AI Powered spokesperson chatbots
Introducing the Avatars, a family of 3d animated spokespersons. Welcome to our family of 3d and human animated spokespersons.A cast of characters with great video presenting skills. Watch this video to see what the "Avatar Family" can do for you...
3d Animated Avatar Spokesperson Profile Shots
(Click on thumbnails to view larger image)
Select Your Spokesperson ---
HumanPal Spokespersons
Click thumbnails to view sample video













3d Animated Avatar video Marketing Solutions
3d Animated Avatars could be your solution for video marketing. How would you like to have a personal spokesperson that doesn't cost an arm and a leg? And you don't need to feed or pay expenses for? You get intelligent professional presenters with the BWT animated avatar family. We use cutting edge technology to promote your product or service efficiently and quickly.

Let BWT build your own animated avatar tailored to your specifications. We can create that special spokesperson just for your niche, brand, business, product or service. Change outfits, colors and hairstyle to convey mood, age and ethnicity. Choose between voices and languages.

Our 3d animated avatars can translate and speak over 60 different languages and dialects. As a matter of fact our 3d avatars can say just about anything, Simply send us your script and we can "auto-translate" it.

Our team has created many explainer videos for many niches. These 3d animated avatar videos are the culmination of years of development. Check out some of the marketing videos in our library?

Are you looking for a spokesperson for your video project? Have you considered an artificial intelligence powered animated avatar? With this technology you can forget about paying for actors, renting a sound studio or feeding a production crew. With an avatar powered by artificial intelligence you get the fastest results for the lowest price. Simply send me your script. Or we can write one for you. Click the link below to get started. All consultations are 100% free.

Don't see the video for your business? Use the form below to request one. We'll make it for free and if you like it you can buy it. Meanwhile, scan the list below to see what we have in stock. If you still don't see what you need use the form below to request that your business be included.
Humatars Human Avatar Spokespersons
Do you prefer a real person as your spokesperson? Introducing Humatars human avatar spokespersons. We have combines a text to speech engine with real human voices to create Humatars. With this technology we can input any voiceover or text script and sync it to our actors.
Humatar Spokespersons Introductions
We hired some of the top video presenters in the world and recorded them. Then we married them with a text-to-speech engine. The twist here is we used real human voices for the voice overs. The results are fantastic. We now have the ability to create human video presenters without the high cost of studio time. Not to mention the cost of the actors salaries. Get to know the Humatar family in this video...
---
Greenscreen Spokesperson Animated Avatar Videos
Are you looking for a greenscreen spokesperson video for your project.

We can create high quality greenscreen spokesperson videos. With a greenscreen background you can overlay a spokesperson video to your existing media. High definition pure green video background is perfect for keying into explainer, tutorial, commercial, ecommerce or corporate videos.

3d animated avatars make for perfect video spokespersons. With artificial intelligence you can say just about anything in just about any language. You can submit a script in English and have it translated to over 30 other languages. How cool is that?

Check out how sophisticated we can be in the following video. It features several avatars conversing. All filmed over a greenscreen background and keyed into a new composition. Take a look...
Spokesperson Greenscreen Promo
The video comes in 1920x1080p format. They can be created in wide shot (head-to-toe), or medium close up (thigh to head shot). Avatars can be scaled up or down pretty far and still have good resolution.
Animated Spokesperson Videos
Greenscreen videos are low cost, starting at $25 for a 15 second video. Longer video lengths include 30 seconds or as long as you need.. Custom, longer length videos require a custom offer. Learn more about creating greenscreen spokesperson videos below...
---
3d Animated Spokesperson Business Scripts
We have 100's of pre-written scripts for business. Most of these business scripts are between 30 and 60 seconds long. Perfect for Internet marketing, website building and social media advertising. We have been writing scripts for a long time and can customize or write new business script from scratch.

Already have a script? We can take your written script or voice over file and lip-sync it to our characters. Check out this impressive list of already made business scripts...

How to select a spokesperson. First think about your audience. Who are the people you want to make friends with or influence? Then think about the type of person those people would like. Thirdly think about where those people live. You are looking for a spokesperson those people can identify with. Easy, right?

HumanPal Animated Spokespersons - How To Choose An Avatar. Review the thumbnails above and select an actor that fits your situation. Think about your target audience that you want to present your video to. Then choose a spokesperson that matches.

Choosing 3d animated avatars is easy. Here are a few guidelines to remember. Each avatar is named and can be saved with his/her particular attributes. Jenna for example can wear her hair up or down, Her clothing changes color and the coat is removable. All avatars can have 2 or 3 different variables that can be changed. Such as hairstyle, glasses added and coat on or off. Color selections for clothing, skin and accessories can be changed.

You may want to teach people about a product or service. If so, select a professor, genius or nerd. If you are promoting a product select a salesman or entrepreneur. If you want to market a business pick a 'logo' spokesperson. If you are appealing to moms and dads, pick a kid. If your product or service is health related, select a doctor 3d animated avatar. If you want to appeal to a particular ethnicity choose that avatar.

Try to imagine the viewers frame of mind, then match your avatar to that personality. You want your avatar to be believable to your audience. For instance select a doctor spokesperson male or female for a health care business. Try selecting your avatar based on age, gender and social status.

For instance Jenna has a blue business suit and is a young, successful, adult female. While Natalie is a young lady in her ealry 20's. And Albert is an elderly gentleman. Alice is a very smart kid while Max can be a brat. Please choose wisely. Click here to see a list of avatars'

The video "3d Animated Avatars" (below) contains a 'Character Index' (or Table of Contents) on it. The TOC lists all most of the actors and links to their screen test. Scroll through the thumbnails and click on them to view to their screen actors test.

Meet all the animated spokespersons greet all the charaters in our animated spokesperson family. We all did an audition for this gig. Made us recite the same thing over and over. This is a compilation of those screen tests. Watch this video...
3d Animated Avatars A Cast Of Characters
Whats Included In Standard 3d Animated Avatar Videos
Standard 3d animated avatars videos are shown in the examples above. They are relatively simple as in not to difficult to create. Included is one 3d animated avatar the presents a short dialogue with no special effects. We start with an existing script related to your choice of business. Here's a synopsis...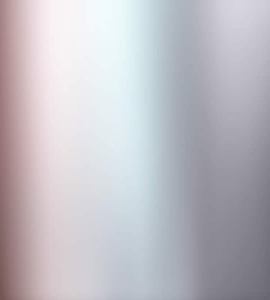 One standard video between 30 and 90 seconds long appropriate to your business theme.
Single character 3d animated presenter (your choice).
All background images, video backgrounds or music is copyright and royalty free.
Along with your video we include a custom made endscreen. That endscreen contains your business contact info and a call to action.
Text-To-Speech Voice over Or human scripted VO.
Custom thumbnail image used as a title page for your video.
Voice over and scriptwriting
Natalie & Alice Explain Video Marketing
If a picture is worth a thousand words a video is worth millions. The right narration with proper visual accompanyment can express your idea perfectly in less than 30 seconds.
BWT Video services has extensive knowledge of video marketing. We work with you to create the perfect video. We have state of the art video production tools and apps and know how to use them.
BWT Videos tool chest includes Adobe After Effects, Camtasia, Audacity and more. We do video production and editing. We even have a tabletop studio for product and beauty shot creation. Contact us to see what we can do for you.
Get A Custom 3d Animated Spokesperson Video
Custom Animated Avatar Videos
(Click on thumbnails to view scenes)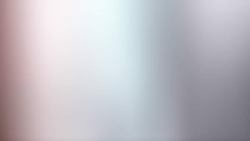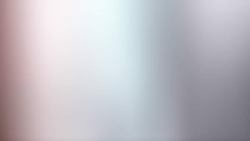 What You get In Animated Spokesperson Videos
One unique custom made video between 15 and 60ish seconds long appropriate to your business theme.
All background images, video backgrounds or music is copyright and royalty free.
Along with your video we include your business contact info and a call to action.
Text-To-Speech voice over or human voice.
Custom thumbnail image used as a title page for your video.
Special effects including sound, visual transitions and sight gags.
Custom script writing available in the custom video option.
Fast turnaround. Most videos can be completed in less than 5 days
Why is a custom video such a great deal? Creativity counts. Making your message memorable with sound effects and sight gags can separate you from the competition.

Whether you are marketing, teaching or syndicating your video 3d animated avatars get attention. Add in some attention grabbers and people will remember your brand.

Many video creators charge from $500 to $10,000 USD for custom made videos. 3d animated avatars can speak most languages and translate into about 26 other languages. Try paying a live actor to do that. Now you are talking about very expensive productions.

The biggest money saver is time spent in the editing process. Custom 3d animated avatar video can be completed in only a few days. Try that with a full blown human film or video production. Only 3d animated avatars can do that! We work directly with you to get the perfect video.
Here's How To Order
Create high quality 3d animated spokesperson video for your brand, business, product or service. Great for explainer, marketing, product or service promotion. Voice over can be spoken in over 30 languages. Animated spokesperson avatars can be saved and re-used. We work closely with you to get the perfect video.
Delivered in 1080p/MP4 good for YT, social media, website or other platform. You specify format for delivery, (1080p, 16:9, 720p, Square).
To choose spokesperson review "3D Family Of Avatars" document, to select your avatar. Or if you are undecidedjust let us know and we can select for you.
I will ask you for
Logo and business info.
Content (if supplied).
VO script (if you have one).
Slogan, title and tagline.
Desired format, i.e. 1080p, FB Cover, Square, 16:9, etc.
Special requests (if any)
What Happens when you Order A Video
We guarantee satisfaction. If you are not happy with your video we'll fix it for nothing. To help ensure that doesn't happen BWT Videos promises to do our best upfront. So you get the video you expected.
We set up an digital communications with you to get specific details about your project. With this information we construct a personalized video just for your business, product or service. We will make sugestions to help improve your video project. If you have specific graphics or text you want included, send them to us.
When complete you get a preview of the work to approve or make changes. Remember that a custom video includes extra work but is the best way to to make your video to stand out. You can't go wrong with BWT Videos. Order Now!
Custom Avatar Inquiry And Request Form
Not sure a 3d animated avatar is right for your business? Want to see a sample first? Want to order a custom 3d animated avatars but want some help? Fill in the form below and we will contact you in person.
See Also:
3d Avatars - Meet the family of 3d animated spokespersons.
BWT Videos - animation and video editing services
BWT Videos Services - video creation, marketing and distribution services in a nutshell.
Video App Store - do it yourself video apps. Be your own video maker.
Video Editing - where you can custom order a video.