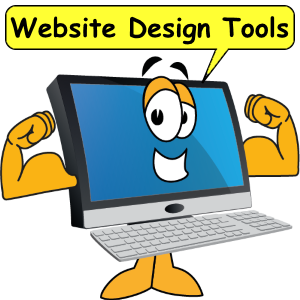 Website design can be tedious and frustrating, without the right tools it can be down-right intimidating. Most large corporations pay big dollars to have this done for them. Smaller businesses can have a tough time competing. Doing it yourself can be equally as rewarding when your website works well.

Today businesses need an internet presence to attract new prospects and deliver their products and services. Following are our recommended online business solutions.

Small business owners - we know how hard it can be to design and build a profitable online business. Best Website Tools is now offering website design services. To get the most value for the money we use Solo Build it! (SBI) to develop all of our websites.
Website Design Services For Business
Don't have time or the skill to build your own? Let Best website Tools do it for you and stay focused on your primary business. We offer complete services.
Our services include but are not limited to: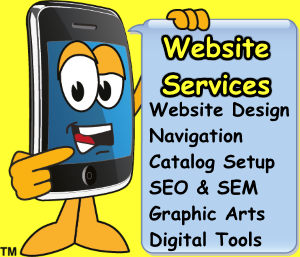 Website design and build
Consultation services
Website reviews and recommendations.
Search engine optimization and submission.
Website maintenance e.g. updating pages, spelling corrections, fixing broken links etc.
Transition templates for SBI and Easy Blogs
Marketing and traffic building.
Free and paid advertising advice.
Solo Build It Online Business Builder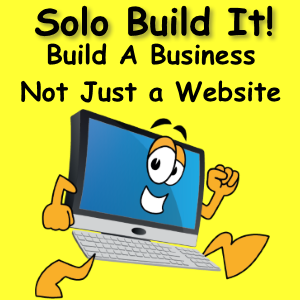 SBI is used by thousands of entrepreneurs all over the world. SBI is a wonderful easy to use all in one website tools package from SiteSell Inc. From online business to website building tools to tracking and search engine optimization. SBI over-delivers. Based on the CTPM concept, that is ontent, Traffic, PreSell and Monetize. Site Build It! is composed of over 70 modules and sub-modules, all working together to build your online business (whether it's online or off).

Recently re-branded (Site Build It) technology is best of breed bar none. Recent studies concluded that SBI websites perform better than, WIX, WordPress, GoDaddy and all other platforms. The webmasters at SBI have the best customer support system.
SBI Rss Tutorials + EasyBlogs Launch Platform
Easy Blogs - Build a complete blog/website platform with this powerful blogging tool. You could create just a blog, but the content management system is so powerful you can manage all your websites with it.

Complete instructions can be found at SBI Rss Tutorials. This comprehensive manual guides you through set-up, build and publishing your own dedicated news blog.

Create up to 100 website designs with Easy Blogs software, then watch your search engine rankings soar.


Easy Blogs software automatically builds your navigation menus, blog posts and much, much more. To see what is possible please visit.
Build Html Tutorial
Learn how to build a web page like this one. You get all the code right in the ebook to create your own framed page. How to Build Html ebook covers basic to advanced Html tutorial.Easy to read and navigate 12 Catalog page templates included when you download. Tutorial teaches you how to create common tags, tables, forms, lists, links, images, frames, comments, Meta tags and escape codes.
Advice on design layout, website navigation, clean code, style do's and don'ts, browsers and search engines. Tutorial contains practice code to teach methods and techniques for building web pages from scratch.
How to create common tags - Control the attributes and properties of your Html web page.
Tables - Allow you to divide your virtual real estate into columns and rows.
Forms - Collect information from your visitors such as surveys, polls, personal info, or comments.
Lists - numbered or unnumbered lists like this one.
Links - allow you to navigate through your website, web pages or anywhere else on the web.
Images - the correct way to code your images for size, position and justification.
Frames - allow you to have complete control over your webpage. This page is an example.
Comments - help you stay organized, send a note or describe your code for clarity.
Meta tags - are used by the search engines to help describe (and rank) your web pages.
Escape codes - html tags often come in pairs, an open and a close tag.
Advice on style basics, reference guides, graphics resources and more.
Don't delay learn HTML today A quick and easy to follow guide and It's FREE
See Also:
Cool Tools - Learn why every small business needs a web presence.
Master's E-Courses - What you need to know to be successful online.
Website Services - Let us build a professional online business for you.