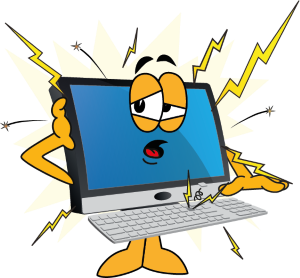 Whoa can I tell you about computer problems. The following article is about how I solved a computer meltdown. I apologize in advance for the first person (about me) style of writing. I just experienced every users nightmare. Please read on.

Of course the projects I planned to do got interrupted by more serious issues. It's funny how a well planned project never seems to work the way you want.

I had a boss who told me "never plan your day, before you get to the office. Because it always changes." He went on to say "I never plan my day untill I turn on the computer." And "You never know when you'll have computer problems."

One day in early August there was a thunderstorm and then a power outage here. It surprised me that our backup uninterruptable power supply (UPS) failed to kick in. My whole system shut off, but powered back up the next day.
Why You Need a UPS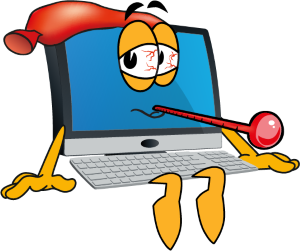 A UPS can save your computer from dying suddenly or a slow death. When power goes out and your hard disc is spinning at the same time, the abrupt stoppage can cause the harddisc to experience a crash. Overtime this can lead to a complete failure. Also most UPS's have a surge supressor built in. This device protects against power spikes when the power does come back.
I made a note to check the UPS for maintainence purposes and kept on working. A few days later I noticed my computer was really slow. I figured it was due for some maintainence as well. I programmed a defragmentation of the hard drive and the a full virus scan. That took 3 days.
To make a long story shorter I ended up shopping on Amazon to replace my hardware. I got a new computer, bacup discdrive, batteres for the UPS and a new solar powered calculator.
How to Cure Computer Problems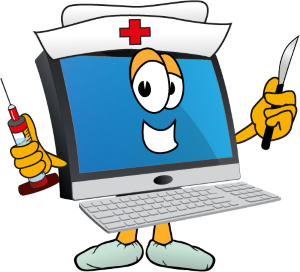 I bought new Dell computer for the first time. No offense to HP but I couldn't find just the right fit. Otherwise I would have picked up another HP. I loke HP and have had great success over the years. On the other hand most of my previous employers gave me a Dell to work on. that solved all my computer problems.
I was not able to recover any data from my old computer so I got a backup disc drive. The plan is to use it for future disc drive backups.
What the Heck IS An Uninterruptable Power Supply?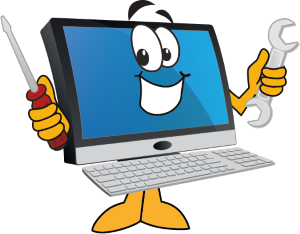 I was very surprised and then sad when my UPS failed. I expected it to last for a very long time. Oops, made mistake there. Obviously it uses rechargeable batteries. That is how it works.And they wore out. A UPS utilizes a charger to keep the batteries topped up. When the main power kicks out the UPS kicks in. It works so fast there is no split second off or huge spike when it starts up.
Small, medium and large companies employ UPS's on all their computers. It is a very wise investment to keep employees working and data saved just in case of a power outage. I recommend that you get one. I did have 5 years of uninterrupted computer usage. So, Here's how to get one.
Backup Software To solve Computer Problems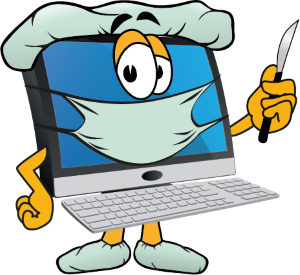 When my old HP started to get sick I tried everything an IT guy would do before succumbing to a hardware failure. didn'y work. I bought an expansion drive AKA backup disc drive. I began the file transfer to save everything. sadly the HP dropped dead half way through operation.

I forgot the mention the software I bought to do the transfer. I got an image transfer software that should have worked much better than it did. But it was too late.
Why you should have a backup disc drive
As the old PC began to fade I realized I only had so much time to save my data. So, I needed a place to store it. I purchased a software package and installed it and began transferring the data.
Several hours into the operation the computer got even slower and finally stopped working all together. However between the software and the backup drive I was able to inspect the information I was able to save. I attempted to transfer the data to the new computer but was unable to do so. Nevertheless, I can now re-purpose the backup disc drive for my new Dell. Yay! No more total loss of data. Actually I now store most of my business data on the cloud. Get yourself a backup disc drive and save yourself. I mean your data.
Avoid Computer Problems From Startup
Here are some tips and advice when you purchase a new computer. Unless this is your first one you will want to get a computer that satisfies your needs. For instance Older versions of software may not be compatible with a new operating system. You maybe surprised that a lot of software is not upward compatible. Be prepared to have to upgradr your software.

If you do get new software try to get the installeation disc if possible. Other software is only downloadable from the Internet. In this case you may get an opportunity to save a 'key code' that allows you to re-download it. Save a copy of this code. I recommend writing it down or printing it out.

That wraps up this little story. Hope you never have computer problems but just in case. Hope this helps.

Tim