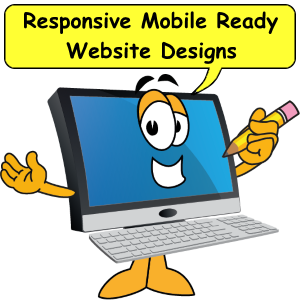 Building a website properly takes planning, practice and patience to get it right. When done right a website is popular, successful and profitable. Gone are the days when any old website will do.

Your website reflects on your personality. If you really want to design or develop something that doesn't measure up to current standards you should know that you may be wasting your money.

When your design and development efforts are finely tuned your website building will be better and smarter. In this section BWT will present tips, techniques and methods used to correctly design, develop and build a website.
Website Design Related Articles
Stop Right Click Theft Protect Your Website
Stop Right Click Theft Protect Your Website
Cool Tools 4 Building A Website And Online Business
eWriter Pro Professional pdf Compiler Software And Tutorial Create Ebooks
Cool Tools 3 for Your Website Design And Build
SBI EasyBlog Templates Selection For SBI Rss Tutorial
Website Packages for eCommerce Online Business
Cool Tools for Your Website And Online Business Building
Popup Generator Website Tool with Closing codes
3d Ecover Creator Pro Graphic Generator
Website Package Terms & Conditions
SBI Graphic Template 3 Designs For EasyBlogs
Home Based Website Design Business Start-Up Tools and Documents
Accordion Boxes Show - Hide Content Making Web Pages User Friendly
SBI - Why you need it! Online Business Building Tools
Computer Problems How to Solve Them
Article Template Modification For EasyBlogs to Add Meta Tags and RSS Auto Discovery
Website Services for Online Business
Website Packages for eCommerce Online Business
Site Build It, Does It Again, Special Holiday Gift.
Password Swap Javascript Tool Protects Website Information for Members Only
Better Than Blogging | SBI 2.0
SBI 2.0 and Other October Secrets
Design Templates | FindIt! | Action Guide - Revealed
Sitesell Services Specialists Build Professional Websites for Small Business
Nothing Beats Working From Home
Protect Your Website from Thieves That Help Themselves
Build A Website That Works, Site Build It!
SBI eLearning Online School for Internet Business
Isn't Christmas over? Not at SiteSell
JS-Kit Commenting on Your Blog
Right Now your customer is doing an Internet Search.
Trick or Treat an SBI Halloween
Trick or Treat an SBI Halloween
Brainstorm your own work at home solution
SiteSell's Summer Sandals Special Serves SBI
Site Build It! - Is Irresistible
Graphical opt-in box templates...Get attention
Beginning Steps to Writing an ebook
Start Your Own Home Based Website Design Business
: Category design and development ideas and tools for building a small business internet website.