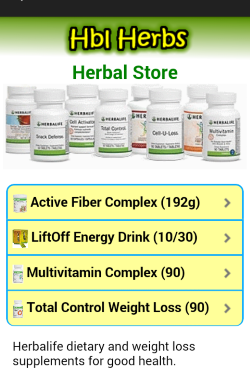 With the acquisition of new things
comes all the hassle of updating the old things. Today the Mobile Utility App got it's due. Which is our gift to you. This free app can do many things for you. Including phone, map, text, scanners and purchasing your favorite herbal supplements.
We call it the HBL Herbs Herbal Store. HBL Herbs only contains a few items but serves another purpose. It gives us a place to demonstrate our mobile shopping cart. All the return links and cart supporting links have been updated. Now the shopping cart works properly again.
Also new in this version is free shipping for orders over $90.00USD. Other updates to the app include logo and footer images. Corrected email addresses and contact information.
All these changes will be on your app already. We used the synchronization method to incorporate these new updates. In english that means all we did was make the changes on the pages and save them to the server. It means we did not have to resubmit the app to the app stores for review. Which can be trying at times.
We can get away with this because we control the server. That means any existing pages do not necessarily need to be re-approved by some app review team. Which always takes longer than hoped. Got your free utiltiy app yet? Still free (for now).