This Service DISCONTINUED
Mobile Utility App tools for everyday use. Need an app for that? This app does a lot of things to help with what people do all the time.Quick access to your favorite functions.

An app that improves daily life and is easy to use? Do you use your smartphone to get to things done? Ever get tired of searching all over your device to do simple things? This app can help you out. Find all your favorite tools all in one app.

With this app you can open it up and get to your favorite tools quickly. The app has everything you need all in one place.
How To Use The Mobile Utility App
Home Page or Tab1 contains links to the functions inside. There are links to the App Maker Plans, Herbal Store, Map & Phone, Share This App and Scanners pages.
Tab2 links to our About page. Which includes pages about App Plans, including announcements, Contact Us, Feedback and Search This App page..
Tab 3 MiAppBlog page contains the latest information about making mobile apps, recent apps we've created, news and support.
Tab 4 is a Tools page. On this page you get links to a Calendar, a Gallery our Social Media links, the Location Finder, Text Message and a Take Notes page
Tab 5 is the Shopping Cart. View your shopping cart on this page. We use Mal's Ecommerce as our secure shopping cart. Learn how to make your own shopping cart tutorial.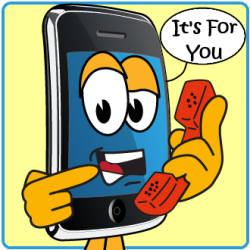 (Download for Free)

Map, Phone and Location page has links to those native functions on your device. Quickly find locations and call them up. Very nice when bluetoothed into your vehicle. If you have a connection device in your car this app can connect to it. Use the map feature to see where you are now and get directions to where you want to go.

Scanners, Qr, barcode and .pdf page has links to these functions. Use the qr or barcode scanner to link to information. Try the .pdf scanner to create multipage sharable documents with the camera. Converts what you shoot into a .pdf file.

Blog we included our blog to give you an Internet access port. From the blog you can search the web. Mobile Utility App includes phone, map, scanners, social media tools and more.

Connect with anybody in many different ways. Social media page includes links to email, Facebook, Twitter and LinkIn.

We have figured how to keep you from getting lost while on the road by including Google Maps and a Location Finder. With these tools you can get to where you need to go. Find gas and food along the way also search for nearby locations.

Text a Message goes straight to your messaging service. Accesses your devices contact list. Quickly text your friends and family. Located on the tools page.

Take NotesHave you ever wished you could take a note right now and save it on your phone? Now you can with this neat feature. Save notes as long as you want. Excellent for remembering things like addresses or people's names or places you want to remember.
About Miappmaker Mobile Utility App
This is a free app. Select your favorite app store and download Mobile Utility app. It will add an icon to your mobile device. From there simply tap on the icon and it will open.

Please share this app with your friends and family. Use the "Share This App" page for that. The "Share" page has buttons to send by email, Facebook and by apps like Dropbox, Bluetooth, Google Drive, Google+, Gmail and Hangouts.
iPhone Images
iPhone version comes with a camera and image list function. Soon to be added to Android version. On the Scanners page you can select three different scanners, .pdf, barcode and QR Code. Have you ever wanted to know what a barcode or QR code means. These scanners read the code and then display the information contained within.

The PDF scanner will builds a .pdf file that can be emailed or shared. Which is real handy when you want a lot of information in one document. It uses the camera on your mobile device to scan images. Create multiple page documents with ease. Saves to your device from there you can share it.

See Also:
Drive Time Calculator - don't get lost. Plan your next road trip.
Mobile App Plans - create your own mobile app(s) package deals.
Mobile App Previewer - tutorial teaches you how to use the previewers to test your mobile app.