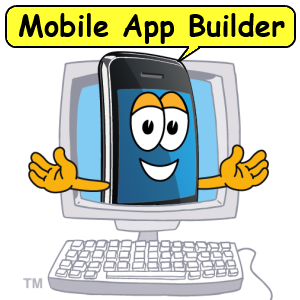 Are you looking for some mobile app templates? We have that. Whatever your market we have a solution. Boldly stated with confidence. Truth is we only do custom one offs. If you leed a local business mobile app, we have your covered. If you don't see your template listed here, just ask and we can make one.
Inside Mobile App Templates
Restaurant Mobile App Features Menus Reservations Ordering Gallery Discounts For The Food Business -
Does your food business need a mobile app?
Restaurant Mobile App Template designed specifically for the restaurant and bar business. Utilize this template to give your customers a way to interact with your business while there, before they get there and after they leave.
This app features menus for appetizers, entrees, drinks and desserts. It has a reservations page where customers can make plans to visit your establishment. Use the photo gallery to show off your establishment and dishes.
Designed for interacting with patrons of your restaurant or bar. They download the app and you reward their loyalty with a coupon.
See if this app is right for your business. Great start for all kinds of food related businesses. Check it out...
Mobile App Features Now Showing At Miappmaker A Mobile App Maker Near You -
Mobile app features
for everyday applications from phone to email, text, calender, maps, social media to resaurant applications and more.
We offer over 100 different features in our library for your smartphone and tablet application.
Learn about how each mobile app feature works, like email and contact us forms to login pages for member only applications. You can select pre-made template pages or complete apps to add to your own mobile app.
How's that for a mouthfull?
Need a call to action button here...
jQuery Mobile Template Create Your Own Mobile App Editor Instructions -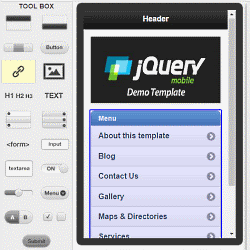 Looking for a jQuery mobile template?
Use the Miappmaker mobile app editor to build your own template. This template editor contains example pages for single and multipage designs. Built in design tools allow you to create your own layout. Includes nav menus, popups and icon buttons and page elements. Don't get stuck with someone else's design create your own unique design.
This jQuery Mobile app template editor uses HTML5, CSS and javascript and your input to compile and create a complete mobile app. This template includes many jquery mobile examples and methods. No coding required, Simply drag and drop in the WYSIWYG visual editor. You don't need to know programming, that is all done in the editor. Learn More...
Mobile App Templates Coming Soon