SBI Rss Template thank you SBI Rss Tutorial for Easy Blogs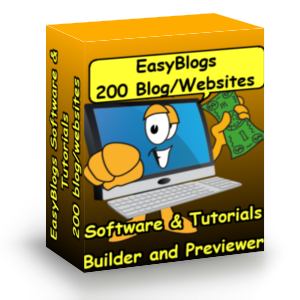 Please select the template that matches your website. Please download only the template(s) that you need. I recommend that you also download the sbi-template-customized.zip as well as the one for your look and feel.
Downloading Instructions
Download the zip file containing the template
and save to directory "c://EasyBlogs2/" (recommended).
You need to know how to navigate your computer and find the EasyBlogs2 folder (also called a directory) that is in the Programs files. If you have not read the section of the book that tells you how to navigate your computer, click here to read it online.
After download you must first unzip the file. Then copy and paste your '.tem' or template file into the root directory of 'EasyBlogs'. You can use the 'template' selector in EB to populate your blog. Please feel free to contact us for support.
Back To EasyBlog Template Selections
Online business should have the Best Website Tools for a popular, profitable and successful website. Find tips, tricks, tools and techniques to build your online business.