This blog is a perfect example of creating a blog/website platform within an one website. The look and feel is matched to the master website (which began life as a block by block SBI website). This template is a modified Easy Blogs custom template. Easy Blogs comes with a nice robust HTML editor and allows changing templates with the click of a button.

Update 11/09. New look and feel is now a css based template. Easy Blogs software allows you to develop many styles of template. This one has minimal code in it.

Update 1/10 modified the side columns to match "Best Website Tips" (my other blog) This further reduces the amount of code in the template. Which in turn will make it really fast. :-)

Now you can transition your SBI template into an Easy Blogs for Site Build It, in no time. Read....
SBI 3 Column Template for Easy Blogs
May 18, 2009 17:45
The knowledge base is on SBI Rss Articles and supports the SBI Rss Tutorial. This is additional information that didn't make it into the tutorial or added after it was written.

More importantly you may find answers you are looking for that aren't fully explained in the SBI Rss Tutorial for one reason or another. In this section we expand upon procedures and include more detailed tutorials.

Understanding How The Easy Blogs Template System Works. The Easy Blogs template system is very versatile and is comprised of several sub-templates and sections. By dividing up the code into separate sections more control over the different pages is obtained. For more information.
Building and publishing your own blog the way you want it, and having all the advantages of it being right, is exciting. This SBI Rss Tutorial package will teach you how to put a blog launch platform on your site, update it on a regular basis and create the all important XML file that will publish your daily blog across the web.

Building and publishing your own blog is exciting, rewarding and profitable. As you grow your blog you get a sense of accomplishment. In the end you may want to shout, "WOW! What a ride." It can be that much fun. Check out my adventure.

Read Full Article
SBI EasyBlogs Features Full Blown Blogging
May 24, 2009 11:00
SBI EasyBlogs features give you the power to integrate a full blown blog right into your website. How about 100 blogs? Built in content management system and template packager give you the power to create complete websites, mini-websites, blogs and articles.

SBI EasyBlogs features page gives a summary of the more important features. You get insight into the power of combining Easy Blogs with Site Build It!
Read Full Article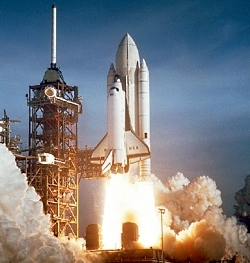 Put an SBI Blog Launch Platform on your website and watch your search engine rankings soar, literally. With Easy Blogs and SBI you can get in on the RSS rocket that is blogging.

Easy Blogs is more than just a blog creator it's a website builder. Learn how you can create blogs, build websites and launch them to the world wide web. Find out why it's called the SBI Blog Launch Platform. Read Full Article
SBI EasyBlogs Template Packager
May 28, 2009 20:26