The new css templates have arrived at Site Build It. With 120 to choose from in 10 different categories there is something for every niche.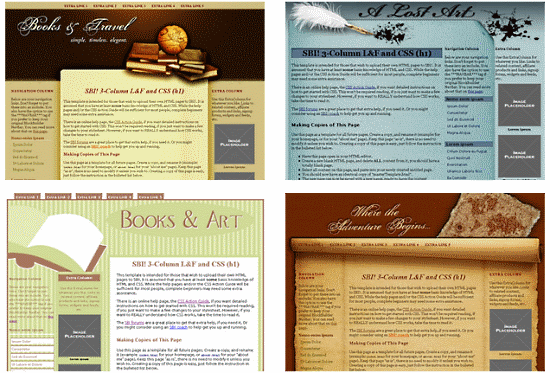 Here at Best Website Tools we have converted these templates into Easy Blogs format. The marriage of these two technologies gives you ultimate control over your website. Imagine being able to create up to 200 mini-websites or blogs all under one domain name.
Now you can have complete control of your website through the use of style sheets and server side include files. Easily modify, add or create new or existing websites with Easy Blogs.
The new sbi css templates are simple yet sophisticated. Especially in combination with Easy Blogs. Now you get to have your style sheets and html templates in a platform that can modify every page on your website lickity split. No kidding.
Read Full Article