Cool Tools 3 for Your Website

(page 3)
Cool Tools for your website
can add pizzazz, and enhance your message. Add content with layered link boxes like the "Tool Box," on the right.
When you scroll over the page numbers the contents of those pages rollover revealing the cool tools on each page. This is one way of letting your visitors preview other pages before they go to them.
Easy Blogs: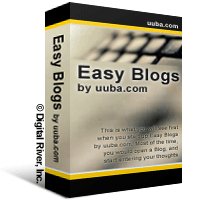 Easy Blogs software allows you to write and publish very own web log or "blog". Simple enough for the non-technical, and yet with enough extra features to please the demanding too.
Use one of the many included website templates or build your own. Templates are designed to be sharable with other Easy Blogs users. Store your Blog on your PC. Publish anywhere!
Put a dedicated news blog on your site and watch your search engine traffic soar. The powerful CMS (content management system) does all the hard work. All you have to do is create quality content and post to your favorite blog feeds.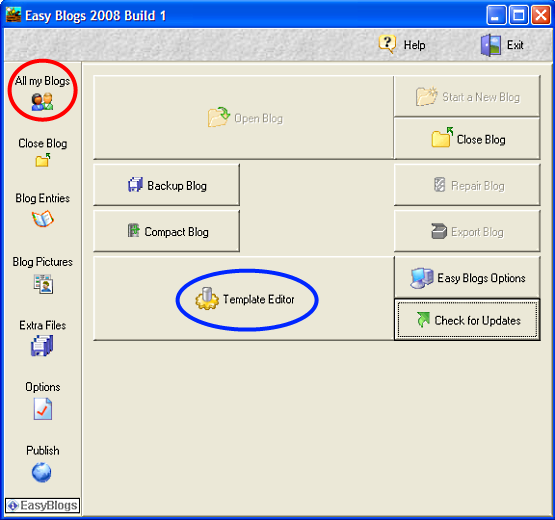 Easy Blogs software resides on your computer allowing you to have control over the content management system that other services can't provide. With Easy Blogs you can create and publish an unlimited number of blogs right in one easy to use package On Your home computer.
No need to set up any accounts this is dedicated software. No one will be spamming your email or selling your address, because you don't have to sign up for anything. You won't have to pay any recurring fees or monthly dues.
This cool tool really does do it all. Reference our Website Tips Blog for an example. Exceptional features include articles, archives and easy to use blog entries editor. Included HTML editor is intensive and well documented. With Easy Blogs setup you can create entries and publish them in under 15 minutes. Read More...
Get EasyBlogs Today only $49.95
Comes with SBI Rss (Easy Blogs) Tutorial
back to top of Cool Tools 3
---
Popup Generator:
Popup Generator allows you to create popup windows in minutes. It is a simple software program, which literally does all the work for you. Pop-Gen is designed to allow you to modify the code for a wide variety of popups without having to figure it all out yourself. It's that Easy!
Key benefits of Popup advertising.
Add valuable content to your page including larger images, directions, how-to instructions and more.
Pop-ups can easily increase your bottom line by thousands of dollars when applied correctly.
Show large pictures in a new window without sacrificing a lot of virtual real estate.
For a limited time, I am offering this powerful yet simple to use software with 100% Master Resell Rights! This means, not only do you own the software, you also own the rights to it. You keep 100% of the profits you make. You also have the ability to resell the rights to others as well. Which you also keep ALL the profits.
Here is the deal...
If you order Popup Generator today you will receive:
The simple-to-use Popup Generator software. You will be able to start creating popups in minutes, even if you don't know a thing about codes.



You will receive my Free Bonus of all the Close Window Codes to make closing your windows that much easier for your visitors.



You will receive website template. I have included all the graphics and made it so simple, you just have to change the order link so you can start selling immediately.



Limited Time Offer of 100% Master Resell Rights! You keep all the profits. You own it and you can do as you wish. Read More...

back to top of cool tools

---
Now You Can Create Stunning PDF Files in an Instant - With this low cost software! eWriter Pro is a professional pdf compiler that is so easy to use, you can quickly create ebooks for your website.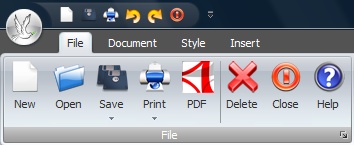 Order Now and Get Master Resell Rights to eWriter Pro! Check out this sample ebook made with eWriter Pro. Included - 5 bonus sample ebooks - how to write, publish and market ebooks. Read More...
---
Find A Niche:
Website niche find it tool for your online success of course. There are an infinite number of niches and it can be difficult if not impossible to choose the right one. You may have an existing business that needs a website or you may be thinking of starting one.
Now it is easy to find the perfect online business. There is no need to search forever. Niche Find It will show you how to develop any growing online business. -OR - improve your existing business.
First, find the type of business that best describes what you do (or want to do). Then, see how to use the Internet to make your specific business (or future business) grow and prosper. Read More
back to top of cool tools
---
Just added to cool tools
A few moments or so from now, you could be building your opt-in list
faster
and
more effectively
than ever before.
Have you noticed recently how all of the most successful sites and lead capture pages feature prominent, highly graphical opt-in boxes?
The reason for this is simple - it gets attention!
The fastest way to increase your response is to attract more attention to what you want the visitor to do.
People are skimmers, if you don't draw their eyes to what you want them to do, they just might pass it over altogether!
Read more
Get Your Copy Now For Only


check out these cool tools
back to top of cool tools
---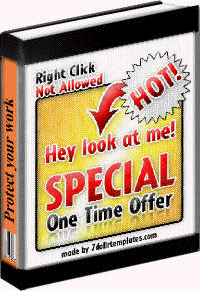 Now you can protect your website by replacing the right mouse button menu with your own offer. Imagine having control over who gets to see your source code. Stop others from stealing your images and prevent copyright theft. Give these would be hackers what they deserve...your own custom popup window.
Tell those thieves where to go...your special offer. Turn those snipers into paying customers with 'Right Click Income' script.
Here's What You Get:
This easy to edit Full Mini-site Template with Private Label Rights

Header and footer image in blank format (without text to edit in any image software like "GIMP" or Paint.net)

5 Mini website templates - So you can create your unique version.

Order button that matches this template design.

"Right Click Income" - Script that is integrated with this template.

Right Click "Secret Income" bonus below:
Lead right clickers to your own special offer and protect your valuable content. Read More
$39.97 Our Price $9.97
My Article Submitter
My Article Submitter does not just allow you to load in 500 articles and hit a button and forget it. Any software that promises that is shamelessly spamming your articles all over the Net.

My Article Submitter software stores all of your personal information, resource box, and articles. It then will proceed one at a time to go to each of the major articles sites for you, log you in and auto fill all of your content including your name, your article, author, resource box, even an article summery on any sites that asks for it! Read More...

My Article Submitter is the Fastest and Easiest way to get your articles posted on hundreds of article directories without spending hours and hours on the manual labor of doing so!

Use My Article Submitter and your articles to establish yourself as an expert in your particular area.


Use My Article Submitter and your articles to make more sales.


Use My Article Submitter and your articles to generate more traffic.


Use My Article Submitter and your articles to increase your Google Page Rank.


Use My Article Submitter and your articles to boost your Alexa rating.

$49.97 Our Price $27.97
---
See Also:
Ebook Writing - Tools, tips and techniques for creating your own ebooks.
Website Packages - Build your own website or have us do it for you.
Site Build It! - The only all in one website building suite that teaches you how to build an online business.
Custom Search




Home | Contact us | Spider Map | Policies | Website Packages | Affiliate Program
Tim Koen, 61 W. Annabelle, Hazel Park, MI. U.S.A 48030