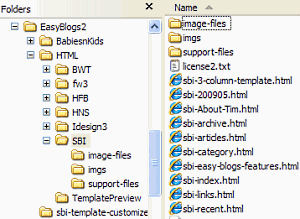 for EasyBlogs setup and software usage. Learn how to get the most out of your blog. Detailed instruction for blog, article and special page setup.
Get instructions on how to setup custom variables, category setup, templates and free format pages. Many articles include step by step instructions with graphic images to help emphasize a point.
EasyBlogs is a content management system and html editor that works perfectly with SiteSell's SBI. The template editor allows you to build your own template. Ideal for uploaders and bloggers.