Make your own estore on SBI, I did. I have been participationg in a lengthy discussion in the SBI forums about making an estore using SBI. Many opinoins were bantered back anf forth and some issues were cleared up.

Thought I would pass along the finer points. Everyone agreed that some sort of shopping cart was necessary. We all agreed that PayPal buttons are a simple solution for 1 to 10 products. After that a good shopping cart would be a better way to go.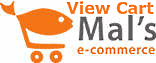 I proposed the one I use Mal's eCommernce, out of Scotland. I really like this shopping cart because it has several great features. Most of all there is a free version. There is also a reasonably priced premium version that allows you to connect up a merchant account.
One benefit I really like is the automatic notification of a sale. When a customer purchases your product you get notified right away via email. If you can process credit cards manually then you can use this option in the free version.
With the premium version you can collect credit card payments automatically. At $84 USD/year it is only $0.23 a day. That makes this one of the most affordable shopping carts out there.
Getting back to the estore there are a few considerations you need to begin. Here is a short list of what you'll need to do.
Make individual product pages.
Make a store page.
Make section pages for each product category.
A catalog page (if necessary).
Example, catalog section:
Ebooks
Herbal Catalog

ShapeWorks by Herbalife - Get Skinny clothes. Weight loss programs revealed. Learn about cellular nutrition and the Herbalife ShapeWorks weight loss programs.

Shake Recipes Cookbook - Shake Recipes cookbook for Herbalife ShapeWorks Formula 1 Nutritional Shake mix. Over 75 delicious shake recipes.

Herbalife Physicians Reference Manual is intended for physicians and health care professionals as a guide to the science of nutrition behind Herbalife's products and programs.
For more information on how I did this please contact me or go to Mal's Ecom.