Happy New Year from SBI Rss Blog
December 30, 2009 15:49
SBI Rss Blog just wanted to say Happy New Year!!! And WOW what a new year it will be. Life changing actions have been made at home (I mean Site Build It!). As is typical of SBI not only did they upgrade their website's 'Look and Feel,' they upgraded all their clients websites as well.

I'm talking about a company that wrote the book on Over-Delivering. Of coarse their is a lot of organization that goes into changing the future of your business. The best way to accomplish a huge task is one piece at a time.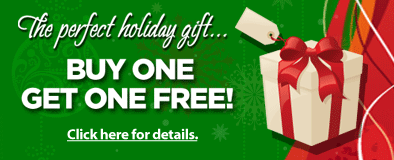 The first piece of good news for this year is the release of SBI 2.0. A lot of hoopla was generated for this big release. There was even a contest to see who guessed it first. I came in second. ;-) And the winning guess turned out to be unlimited "Content 2.0" pages for everyone. The best of all web 2.0 content makers is now free to Site Build It website owners. Talk about over-delivering, now SBI C2 comes with your subscription.
Speaking of contests SiteSell conducted the iDesign3 contest in November. Where any current Site Build It! designer could compete for top prizes and get their design included in the library. (I got a 3rd place prize. ;-) The top prize was getting recognized by your colleques as a top SBI template designer. Look for this template in the "Look and Feel' selector.
Happy New Year, see you there in 2010.
Did I mention the Site Build It! 2 for 1 Special is held over until Jan. 4 2010.