Easy Blogs SBI Advanced Options
August 26, 2009 18:12
The Easy Blogs (EB) advanced options can dramatically increase the content on your website and number of pages. The following tutorial will show you how to get the most from EB.

To get to the 'Advanced Options' you must first open a blog in the software. After you open a blog you will see the main page. This is where you get to all the sections in the software. First Select "Options' then this screen should be showing.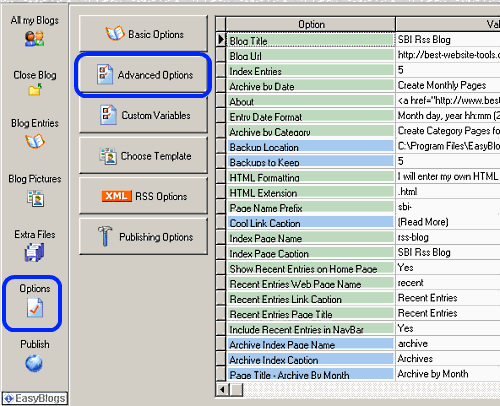 Next select "Advanced Option". This screen will show. Let's take a look at each of the selections in Advanced Options to see what they all do.
Formatting of Entries - has 2 options Read Full Article