 GDPR Compliant - by Regi Publico:
As companies become increasingly conscious of the significance of cyber security, it goes without saying that they must take precautions to secure consumer and employee data.
Ensuring that your organization is GDPR compliant can give your business peace of mind, knowing that it is proactive in data protection and keeping customer information safe.
What Is the GDPR?
The GDPR, or General Data Protection Regulation, is a new data protection policy that offers customers greater control over their data. The EU created the GDPR to protect EU citizens from privacy and data breaches when their information is stored or processed in other countries.

The law also requires organizations to be accountable for any personal data they collect or hold by establishing clear guidelines on how businesses can use it and what steps to be taken when it is breached.
Why Is It a Good Idea to Be GDPR Compliant?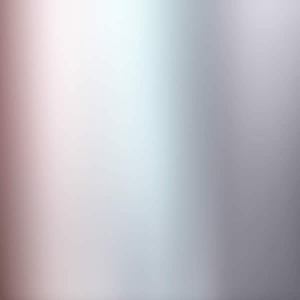 There are several reasons why you should make your organization GDPR-compliant, including:
Protecting Your Business from Fines
Not being compliant with the GDPR standard can cost a business up to €20 million or 4% of their annual global turnover, whichever is greater.

Ensuring that you are compliant can help ensure that your business won't face such a hefty fine and will be able to put measures in place to protect information.
Preventing Breaches
By being registered as compliant, businesses increase the likelihood that consumers will trust them and continue to do business with them. It gives off the impression that they are improving customer relations. Being GDPR compliant also gives customers peace of mind by demonstrating that your organization seriously takes its obligation to protect their information.
Keeping Your Data Safe and Secure
The more you understand how hackers exploit personal data, the easier it will be to determine what procedures need to be done to keep it secure.
Respecting the "Right to be Forgotten"
Google will have a new form for individuals to request that their personal information is deleted from search results, regardless of their location, if they do not want it to be found. The GDPR contains a right to be forgotten, and Google demonstrates compliance with the GDPR by honouring such requests.
Making A Positive Impact Photo by Andrew Neel from Pexels

Although GDPR compliance can often be seen as a cost to businesses, it's important to remember that in the long term, you could save money by preventing cyber-attacks and ensuring that your brand is not associated with data breaches. If you invest now to become compliant with GDPR, you will likely reap the rewards for years to come.
Significant Penalties
Being GDPR compliant can result in significant financial penalties for non-compliance, depending on the severity of the breach and how much personal data was affected.
How to be GDPR-Compliant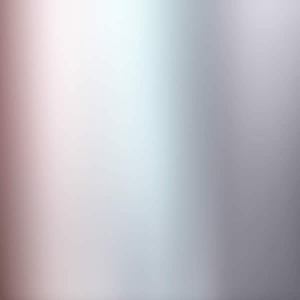 Your business must possess the following to be GDPR-Compliant:
Data Protection Officer (DPO)
Designating a Data Protection Officer who will make sure the company is aware of the regulations and following them is needed.

The DPO will need to carry out regular checks and audits to ensure that the company is fully compliant with GDPR legislation and help train staff members to deal with customer information in a secure manner.
Obligation to Report Data Breaches
Once you become aware of a data breach, you must report it within 72 hours. The organization must then make reasonable efforts to contain, mitigate and recover from the breach.
Data Collection
Businesses must inform customers about how their data is used under the GDPR, which means firms must educate consumers about how they are using their data so they may select whether or not they want their data gathered.

Businesses must provide the information in clear and plain language that consumers can easily read and understand. For companies whose primary business is supplying goods or services to consumers, data collection forms need to be more detailed.
How to Promote GDPR Compliance
If you want to promote GDPR compliance in your business, consider making small biz videos that explain the importance of complying with the regulation. This will assist individuals in comprehending how and why companies must thoroughly inform them about how their data is utilized as consumers. You can also use this video to educate employees about the regulation and help them remember the necessary steps required to be compliant. You can have an employee give the presentation and provide written guidance, a video that customers can view later.
Conclusion
Being GDPR compliant allows you to demonstrate that your business seriously protects customer and employee data. More than many other laws, the GDPR is all about transparency. Showing your customers that you are fully aware of their rights and how to respect them builds trust and strengthens relationships with new customers who choose to do business with a company they can trust. To learn more about being GDPR Compliant, check out our blog now.
---
by: Regi Publico.
Business Solutions Content Creator.
Regi Publico:
is an accomplished content creator of technical and business articles. Her published articles have been featured on such platforms as Candy Magazine, Unwritten, Legal Reader and Bizznerd. Regi is passionate about writing and is very good at it. Recommended by Best-Website-Tools.com. She can be reached on Twitter at
@regi_publico7
---
Publishers note: Yes, Best Website Tools is GDPR complaint. We clearly state on our privacy policies page what 3rd party data collectors we use. And offer options to check what data we collect and how to get it removed.
While this article explains in detail why you should be GDPR compliant it should be mentioned that these regulations affect every online business that can be viewed by anyone in the European Union (EU).
Because the world wide web is in the EU every online business anywhere in the world will want to be GDPR compliant. Without this compliance your website might not be shown to European Union members.
See Also:
Leave Management System why you need a vacation planner explained.
Slack Project Management application software explained.
Teaching Kids Coding 6 good reasons your kids should learn to code.