Buttons Icons And Four Word Letters
by Tim
(Hazel Park, MI)
Testimonial Boxes
Looking for a graphic solution? Try this; big ass buttons, itty bitty icons and four letter words. Combine these ingredients for improved click through rate. All webmasters rely on CTR for customers. Try these website tips.

Inside Graphics Empire Digital Art Collection


Compilation Preview


Module 1 - High Impact Headlines


Module 2 - Sexy Feature Boxes


Module 3 - Customizable Sales Funnel Diagrams


Module 4 - Fast Action Bonus Boxes


Module 5 - Pricing Table Moolahs


Module 6 -Testimonial Boxes


Module 7 - Irresistible Trial Statements


Module 8 - One-Time Offer Headline Stoppers


Module 9 - Order Steps Explanation


Module 10 - Tick Tock Countdown Timers


Module 11 - Compelling Call to Actions


Module 12 - Iron Clad Guarantee Seals


Module 13 - Special Badges


Module 14 - Arrows, Bullets, Checkmarks


Module 15 - Social Media Icons


Module 16 - Moody Background Textures


Module 17 - Sales Video Skin


Module 18 - Trendy Mobile Squeeze Pages


Module 19 - Facebook Timeline Cover


Module 20 - Banner Ads
Learn more...click button below.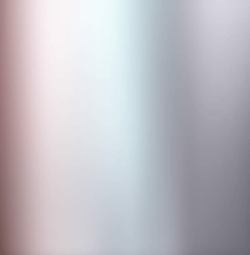 I was looking to increase my website's click through rate. You know improve visitor interaction to increase sales. I found this trick to help that work.
I applied "big Ass Buttons" + "Itty Bitty Icons" + Four "Word Letters" = "Icon Buttons." Here's how I did it.
I made a CSS style to define a a responsive button. This style rule contains an element that creates a 'big ass' button and has a gradient backgroound. It uses a header title of at least four words to attract interest, Then include icons to embelish it.
The result is a big ass button with itty bitty icons and a four word link that gets clicked on. Okay let's break that down. It really is about promoting a piece of work.
Button Icons And Four Word Letters
Contact us
for details.
Thank you for using Best-Website-Tools. You are on a C2 submission page. Your submission will be reviewed before posting. When that happens you will receive an email notifying you if you selected that option.
If you wish to contact us use the link in the top or bottom navbars. We will respond in a timely fashion.

Best Website Tools, LLC By
Timothy Koen
61 W. Annabelle Ave. Hazel Park,
MI. 48030-1103, U.S.A.
telephone: (248)546-0374
email: support@best-website-tools.com
© Copyright 2007-2023 All rights Reserved.
Business Hours:
Sun: closed
Mon-Fri: 9:00AM to 7PM
Sat: 9AM-12:00PM
Closed Holidays