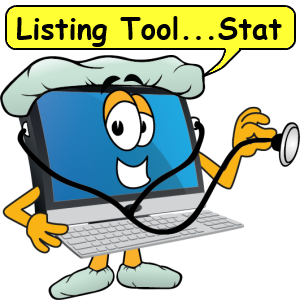 Business listing tool is the next big thing in search engine rankings. Google has stated that it now considers customer reviews as a big factor in search engine rankings.

Wouldn't you like to get great reviews for your business? Before that can happen you need to list your business with all the major review sites. Like Google My Business, Yelp, FourSquare, and a couple of dozen maps, apps, local search engines.
Introducing the Business Listing Tool (BLT)

(Results shown in this window after scan.)
---
How to Use the Business Listing Tool
Step 1. Enter your Business Information. Double check that it is correct. Click "Scan Now."
Step 2. Wait while the tool scans the Internet for your listings. In about 20 seconds a list of business profiles is returned with the number of reviews you have.
Step 3. Click on any of the listings to see the listing for your business.
Step 4. Contact me for further analysis and service upgrades.
Step 5. Sign up for an account to gain access to and update your listings. (coming soon)

It is now important to get customer reviews for your business. More and more new customers will trust the reviews of others before they make a purchase or business selection.

In the past it took a team of programmers to do this for you. A lot of man hours went into getting high ranking listings. Now you can use an online service to accomplish this huge task.
Online Business Listing Tool Packages
Get your business listed in the top 10. Sign up for an account and manage your listings and reviews all in one place.

Service Listings Package includes but not limited to; Creating and/or updating all current business listings. Shows duplicate listings that can be ignored or deleted, populate missing listings and much more.

Learn how the business listings tool can keep a poor review from hurting your online presence. Get your business listed in as many review sites, maps, apps, social media and local search engines.

Services you get when you sign up for an account.

Manage your listings on 100's of sites, social media channels, maps and apps. Save time with BWT's bulk updating feature. BLT is connected to most listing services. Post your updates to social media channels Facebook, Google+, Foursquare and on your own website widget.

Try it free - Register to open up the tools inside