Social Media Detroit is here to help you manage your Twitter, Facebook, LinkedIn and other social media accounts. Does your business need a solid social media presence to flourish? SMD specializes in managing your social media accounts, so you can focus on more important things. If you don't have enough time to keep up...

We specialize in keeping your social media accounts (e.g. Twitter, Facebook, LinkedIn) up to date, clean and organized. This time consuming task can detract from the time you need to focus on your business. This is where Social Media Detroit comes in. We are a professional service that manages these tasks for you.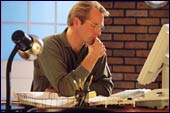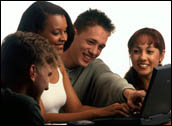 Our professionally trained managers know how to handle the every day tasks that need to be done. Like checking your inboxes and replying to, or deleting unnecessary messages. Following people on Twitter and answering friend requests on Facebook. Responding to LinkedIn messages and more.

We keep your status updated and your online reputation positive. We alert you to customer support issues and information requests.

First thing we do for you is evaluate your current online situation and make recommendations. If you want a complete social media campaign we can deliver that! If you only need some clean up and organization we can recommend that. If you already have a large following and need more interactivity we can help you to manage your accounts.
Sample of Social Media Detroit services:












Address negative comments right away - be helpful not critical. SMD will alert you to any comments positive or negative so you can respond. -OR- Social Media Detroit managers will respond with your pre-determined response.
Engage in conversation - whatever the topic. when a visitor asks a question or want to engage in conversation SMD will converse on your behalf.
Link to positive comments from Twitter, Facebookor LinkedIn to help spread a positive reputation. When someone comments positively about your business we link to that comment so others can view it.
Create a page of approved responses. Positive testimonials build trust and a page for them is a great way to let your visitors know what others think of you or your business.
1-2 status updates daily while representing your business with class. Keeping active in social media is key to growing your online presence.
Monitor and clean your in boxes to remove spam or answer support requests. We do this time consuming tast so you don't have to wade through the clutter and spam. We will clean out the games people play on FaceBook, the spam you get from tweeters and any unnecessary message you might receive.
To learn more about what we do to manage your Twitter, Facebook, LinkedIn accounts.

Social Media Packages - Social media packages enhance your online business with management and marketing of your social media accounts.
Social Media Services - Social media services include set-up, management and monitoring of your social media accounts. Enhance your online business presense with up to date profiles, posts and status updates.
Blog - updates, posts and articles about Social Media Detroit.
SMD Info Request - to inquire about our services.