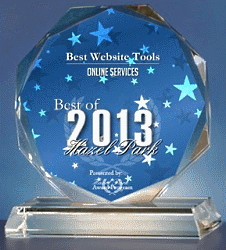 Hazel Park awards Best Website Tools for achievements and accomplishments of local businesses in the "Online Services" classification. Each year Hazel Park selects local businesses that they believe have achieved exceptional marketing success in the local community in their category. (Thats me!)

Best Website Tools offers small businesses the means to create a website powered by the best online business building tools. These websites are easy enough for the non-professional webmaster to build their own professional website without having any technical expertise. Our best tool is Site Build It! or SBI.

SBI is ideal for any small business to have their own online business. Everything you need is included from a drag and drop website builder to library manager to tutorials and support forums.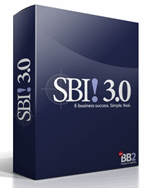 Site Built It! 3.0

This award means a lot to me. Because Best Website Tools uses only the lowest cost marketing practices available. Like free search engine listings and newsletter marketing. BWT does NOT use black hat or expensive marketing practices to build the business. We do this because then we can teach our customers that they don't have to pay for high cost advertising to promote their business. All you need is Site Build It!

BWT's website packages include step by step instruction and best business practices tutorials. Our service provides everything a website needs to grow and be successful online, all in one package. We include website building, blog setup, special features, newsletter setup, form building and much more. Also included is free 60 day follow up support.