Blogging was the big thing when I started this mini-website. Since then mobile and social have dominated. We have many great articles about Solo Build It (SBI), Rss (real simple syndication) and blogging.
In this section we offer information pertaining to EasyBlogs (EB) blogging software. I maybe the only one on earth still using this software but I find it so versatile that I love using it.
Going forward we will offer information regarding designing for blogs, websites, mobile, social and app making. Continue reading SBI Rss Blog related articles.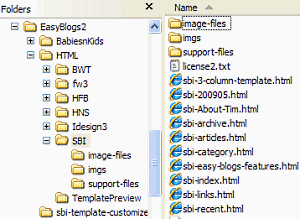 for EasyBlogs setup and software usage. Learn how to get the most out of your blog. Detailed instruction for blog, article and special page setup.

Get instructions on how to setup custom variables, category setup, templates and free format pages. Many articles include step by step instructions with graphic images to help emphasize a point.

EasyBlogs is a content management system and html editor that works perfectly with SiteSell's SBI. The template editor allows you to build your own template. Ideal for uploaders and bloggers. (Read Full Article)
Dear webmasters and mobile app builders. I thought you might be interestred in a new way to build mobile and web apps. I call it Miappmaker.com. MAM is mobile (and web) app building platform / service / website.

An all in one place building, launching and publishing mobile app service. Features include templates for every kind of application (e.g.. eStores, campaigns, local business, loyalty, social media and more). Incorporates all the functionality of any smartphone, tablet or mobile device.

Create your own app using the editor/simulator and get it right. Then review it on your device using our unique mobile app previewer. You can use your own publishing accounts or have us publish it on our publishing accounts. Check it out...
Once agian Merry Christmas from Best Website Tools. For this year we have the usual assortment of gifts for you. The Buy One Get One Free at Site Build It is back. This years version includes BB2 interactive website builder/editor.. I got one for myself back in July. It is the most advanced

Awesome

website business builder ever.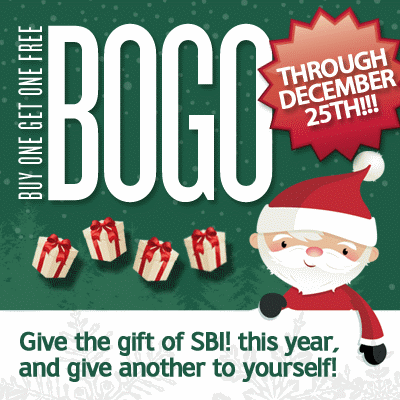 I will personally throw in a free business startup package for you. Which includes template optimization and domain name registration tips. You also get fast track learning techniques. This must have information is needed to acheive results quickly with SBI!. Valued at $75 this service. Now free with your purchase of...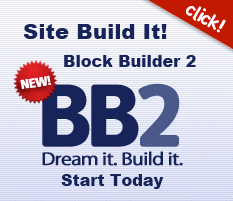 All new Site Built It Block builder 2 (SBI BB2) is going to revoltionize online business. With the release of this new website builder all other builders are now way behind the leader, again.

All new drag and drop interface makes website design simpler and more powerfull than ever. SBI BB2. If you are considering upgrading or starting your own online business you have to check this out. Easy to follow instructions guide you through the website/online business building process. A complete set of tools accompany the website builder. Making SBI BB2 the leader and way ahead of the competition and all for one low price.

Update: SBI Block Builder 2 - (SBI BB2) Launches Best Website Tools of the Future. Take a look... (Read Full Article)