Video Dashboard - a social media video creation app is AWESOME. Use it to create, edit, render and publish to over 11 social media channels all in one unified app. Dashboard style app features social media specific formatted templates or post a video to multiple social media channels in minutes. Check it out...
Video Dashboard Demonstration
Check out this cool demonstration video below. See just how easy it is to post a video about what's trending right now. Stay connected and tuned in with this video creation app. Way cool...
Video Dashboard features And Benefits
Video Dashboard is the ONLY All in One Dashboard To Research, Create and Publish To 11 Top Social Media Platforms, like Facebook, Twitter, TikTok, Instagram, Medium, Reddit, YouTube and more.
Social Trending engine allows you to Identify and monetize popular trends when they happen!
Build unlimited platform specific videos that attract attention & gets you more customers.
Schedule and syndicate your stunning videos to all platforms from ONE unified app.
Automatically Grow your business without paid ads using powerful cloud based technologies.
Drive unlimited free traffic, leads and sales to your business from social media.
Get Video Dashboard today at Best Website Tools.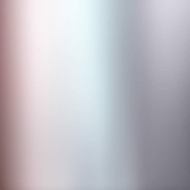 Video Dashboard has it all. You get a video builder tailored to specific social media platforms. You get a unified social media posting engine to 11 platforms. You can schedule advertising campaigns to keep your content fresh far in advance. Take a look at these examples...
Inside Video Dashboard Social Media Templates
Facebook Templates Demo
Instagram Templates Demo
LinkedIn Templates Demo
Pinterest Templates Demo
TikTok Templates Demo
Youtube Templates Demo
Twitter Templates Demo
Market Pulse Finder Demo
Video Creation Demo
Video Dashboard is a powerful cloud based app that is so fast you can publish to all your social media channels instantly or on a timing schedule. Simply connect your social channels to the app and the dashboard organizes all your postings. Customizable interface allows you to upload your own images, write your own slogon and overlay your logo for a unique royalty free platform specific video creation. Check it out...
Feature Rich Platform Comparison

Video Dashboard
Other Apps

All In One Social Video Marketing App

Done For You template-based, upload your own or repurpose existing videos. Customize any video with drag & drop ease!

Compatible With Videos Made On Any Other Platform, like Vimeo, YouTube, Videoze, etc.

Just upload them into the software to get all of Video Dashboard's traffic & automation benefits

Industry Leading Technology

Platform-Specific Video Templates

Stunning video templates optimized and sized for every social media network for a perfect fit & instant sharing. No modifications needed.

Industry Leading Technology

Integrated Mobile App

Create new posts from anywhere at anytime from your phone or tablet. Exclusive direct post to TikTok & Instagram, Twitter and more.

1 Click Syndication To 11 Of Your Social Media Networks.

Get a ton of free clicks from both established platforms & the fastest growing upstarts, like Twitter, FaceBook, TikTok, Reddit, InstaGram, LinkedIn, etc.

Industry Leading Technology

Social Calendar Video Content For 365 Days Of The Year

Ready made daily custom made videos with fresh content gives you all the benefits of social media marketing, without all of the work.

Industry Leading Technology

Advanced Hands Free Automations

Automate your entire social marketing campaigns. Instantly post or schedule campaigns days, weeks or months in advance.

10 Weeks VIP Webinar Training

Personalized hand holding and step by step training to ensure your success

Unlimited Videos, Posts, Searches, Syndications, Scheduling, Everything

Create & render unlimited numer of videos, content searches and mass syndications of your videos an unlimited number of times to unlimited platforms.

Free Commercial License

Allows you to sell both video creation and social media marketing services to anyone, like local businesses, other marketers and online store owners for multiple income streams.
Get Video Dashboard Here
$97.00
Our Price $46.95

Use coupon code 'bwt10off' for a 10% discount
Do Not hesitate to pick up Video Dashboard now. To keep it profitable for all developers only a limited number of licences will be granted. In the near future the price will have to go up. So hurry up and get your license today.

Best Website Tools, LLC By
Timothy Koen
61 W. Annabelle Ave. Hazel Park,
MI. 48030-1103, U.S.A.
telephone: (248)546-0374
email: support@best-website-tools.com
© Copyright 2007-2023 All rights Reserved.
Business Hours:
Sun: closed
Mon-Fri: 9:00AM to 7PM
Sat: 9AM-12:00PM
Closed Holidays