Creating a unique brand is essential to your brand's success in the ever-changing business world. And with consumers having more access to information than ever, your business needs to stand out from the competition and connect with its customers personally. Yes, branding is a challenging task, but the good news is that creating a unique brand can be done so much easier than ever before with the right guidance. In this article, we'll show you the strategies that helped us brand several companies, run countless business naming contests and provide exceptional services to over a million customers.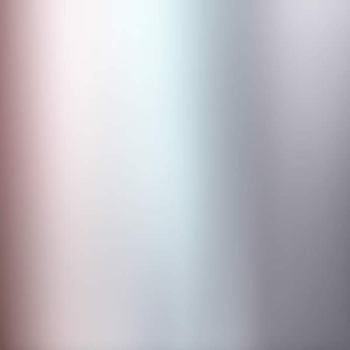 We'll be looking at the following:
Why your business needs a unique brand in 2023
Five steps to take to create a unique brand for yourself.

Get unique branding ideas that align with your business' strengths and passions.
Carry out research on your competitors.
Compile all your branding elements into a brand book.
Apply branding strategy across your business.
Create a solid and unique website.

A great brand name is the icing on the cake.
Why Your Business Needs a Unique Brand in 2023
Creating a unique brand is essential for any business that wants to stand out from the competition and attract more customers. Branding is one advantage that can turn the tide of your business, transforming it from a small-scale brand to a large corporation.
Here's how it does it:
Now that you know what to gain from having a solid brand identity, let's take a look at how you can brand your business. Five Steps to Take to Create a Unique Brand for Yourself
Get Unique Branding Ideas. That Align With Your Business' Strengths and Passions. Creating a unique brand starts with finding the right ideas. So, get started by thinking about your business' strengths and passions and figuring out what your business is all about, what makes your business unique, and the value your business contributes to the lives of your customers.

But after gathering these answers, you need to test these ideas by communicating with your target audience through customer surveys and performing an in-depth competitor analysis.

Once you've narrowed down your thoughts and figured out which ones work, you can start building your unique brand identity around them.

Knowing these key elements would help you build the right brand image that showcases these elements to your customers.

Research Your Competitors

Competitor research is an irreplaceable part of crafting a unique brand. So, ensure you analyze their product, brand identity, brand positioning, marketing strategies, as well as their target market and how accepted they are.

Additionally, you should look at their website and social media pages for any clues about how they're uniquely positioning themselves. This will help you gain insight into what makes them successful and what sets them apart from other businesses in the same industry.

Compile all Your Branding Elements Into a Brand Book

Once you've done the research, you can create a brand book to aid your company's branding. This document should include your brand's mission statement, core values, design elements, and other vital elements.

You can use examples of successful companies with unique brands, such as Apple and Nike, to help you create your own. This aims to ensure consistency across all business channels and messages.

Apply Branding Strategy Across Your Business

When creating a unique brand, it's crucial to apply it across your business and not just on a specific part, like social media. This includes incorporating colors, fonts, a slogan, and other design elements into your logo, branding materials, and physical location.

For instance, you should use the same color scheme and font throughout your website, social media pages, and other marketing materials.

This will help to establish a consistent look and feel across your brand.

Create a Solid and Unique Website

Your website is a key element of your brand and should be designed to reflect your unique brand personality. To increase the effectiveness of your website, you must give it a robust visual design with colors and fonts that match your brand tone and use engaging images and content.

Additionally, you should ensure your website is both user and mobile-friendly, as most people now access websites using their phones or tablets.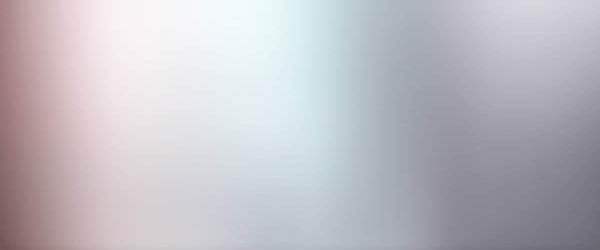 A Great Brand Name is the Icing on the Cake
When crafting a unique brand, finding a great name is essential. Your name should match your brand, avoid trademark conflict, and have a matching domain name. Additionally, ensure you get your chosen name audience-tested before using it to represent your brand. This will help you make sure the name resonates with your target audience.
In 2023, creating a unique brand will be essential for businesses that want to stand out from the competition. Following the tips outlined in this article, you can craft a solid and unique brand that resonates with your target audience.
Author: Grant Polachek
is the head of branding at
Squadhelp
, a 3X Inc. 5000 company that develops distinct brand names for Fortune 500 companies and startups.
Being one of the greatest naming firms in the world, we have examined more than a million names and produced a complete list of memorable domain names suitable for entrepreneurs everywhere.

Best Website Tools, LLC By
Timothy Koen
61 W. Annabelle Ave. Hazel Park,
MI. 48030-1103, U.S.A.
telephone: (248)546-0374
email: support@best-website-tools.com
© Copyright 2007-2023 All rights Reserved.
Business Hours:
Sun: closed
Mon-Fri: 9:00AM to 7PM
Sat: 9AM-12:00PM
Closed Holidays