SBI Urban Myths, it's free, it's ugly, it doesn't work and more. Urban myths are legends that are believed by the teller, suggest neither truth or falsehood and are presented as tales.

Urban myths are considered to be modern folklore usually in the form of a tale with variations and minor changes over time. People frequently allege that these stories happened to a 'friend of a friend' and are told in that fashion.

Following is a list of myths we've heard about Site Build It! (SBI) over the years. I have provided a short answer, detailed responses are on the next page.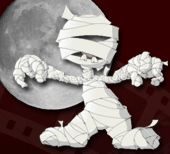 Everybody's blogging, why shouldn't I?
With a few exceptions most blogs do not build a business. Some blogs are cheap, even free, but rarely come with a how-to manual for success. SBI does have a how-to manual for online success.
SBI is only for newbies.
SBI is ideal for Internet beginners. Also ideal for tech-savvy experienced webmasters looking for all the tools at one low price.
I can make money with Squidoo and Hubpages, who needs SBI?
Anybody who wants to own their content forever. The content you create on SBI, you own. This is not so with Squidoo and Hubpages. They own your content, not you. If for any reason they revoke your rights you lose that content, it's gone. Nothing you can do about that. With SBI you own the domain name, website and all the content on it, forever.
SBI is just expensive web hosting.
Not compared with what you get from cheap web-hosts, which is all you get. With SBI you get many additional business building tools. Like daily stats and automatic search engine submission, and at an extremely affordable price.
You only get one website with SBI.
True, not to mention you also get a blog, unlimited webmail accounts, a suite of tools, an e-zine publisher, unlimited pages, link manager and more. There is a reason cheap web hosts allow you to have multiple domain names.
SBI is outdated.
Untrue, SBI is a leader with many innovations that others follow. First to integrate rss and automated xml sitemaps. First and only software that allows visitors to create full content pages. Real cutting edge technology.
You can get SBI for free.
What? Where did that come from? Nothing is absolutely free, not even the perverbial 'free lunch.' Realistically SBI pays itself off over and over, thereby becoming very low cost.
SBI sites are unatractive, so 1990's, even ugly.
This is one of the a sillier SBI urban myths. It may have been true 10 years ago, when there were limited templates to choose from, but not today. SBI is cutting edge with unlimited template capabilities. Better to call SBI sites beautiful.
You can't add any outside programming.
Untrue, SBI has several methods to add just about any kind of software to your site. Like WordPress, Easy Blogs, Google apps, forums, wikis and more.

More SBI urban myths

SBI is a scam.
So sayeth the unscrupulous nay-saying competitor using negative tactics to sell his own product. This is the least true of all SBI urban myths.
SBI doesn't work.
I say it does work. But a myth is not about truth or falsehood it's about someone elses experience. Fair enough, SBI isn't for everyone. It is for those who want to work to succeed online.
SBI is too much work.
Not for me. SBI is not for people that don't want to work at it. Keep in mind that SBI is a suite of tools. You still need to use those tools to build your business.
SBI is an MLM.
False, SBI does have a single tier affiliate program, that hardly makes it a multi-level marketing scheme.
SBI is a cult.
SBI owners love SBI, because it empowers them to change their lives. When your life changes because of a product you tend to exude faith in that company.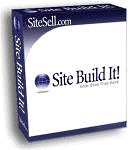 These are my responses to SBI urban myths. If a company can get this much attension they must be doing something right. Like most myths these narratives can rarely be traced to the original source. I love SBI because I built my own business and make money from it. "Try that with your electric stove, mama."