Leads Gorilla Pro is the most advanced lead generation tool ever. Is your business struggling after the lockdown? Are you looking to find new clients for your business? This low cost online tool could be the answer to your prayers. Learn how to get high quality clients for your marketing or agency business.

Are you looking for new clients for your business? Leads Gorilla may be just the ticket. This online search engine software finds businesses that are listed on Google and FaceBook. For the small business owner it could be a business saver.
Simply type in your keyword and select a location, then click "Search." The software scours the Internet and FaceBook for businesses that match your query and returns a list of 40 local businesses.
Leads Gorilla Features And Benefits
Find local businesses worldwide.
Searches on Google and FaceBook.
Generates up to 40 leads at a time.
Campaign Manager organizes your leads.
3 step client closing system.
Generates SEO report for websites.
Generates Google MyBusiness reports.
Generates FaceBook Reports.
Cloud Based Softwae Unliminted Use.
Citations Module manages all online listings.
Email templates for many niches.
Contact and manage clientl marketing.
Risk Free One Time Fee.
Get Leads Gorilla Now!!!
How To Use Leads Gorilla Software
Step 1 This is a cloud based app. That means you have to sign up for a membership. Once logged in you simply type in your keyword and a location. (works worldwide) Select Google or Facebook leads. Click on "Search" and the engine goes to work. In about 10-60 seconds Leads Gorilla returns a list of leads with all the data.

Step 2 is to create a campaign of those local businesses that could use your services or product. Connect your email account to send emails or direct messages. You can use any contact method you like, email, text or phone. Or use one of the many professionally written email swipes.

Step 3 manage your leads in the "Manage Leads" module. generate reports for SEO, GMB and Facebook. The reports create a professional details report of your lead's online attribute. Which you can use with your marketing services or product awareness campaigns. Complete video training is included. Learn how to maximize your efforts and reduce time it takes to complete tasks. Most modules contain tips and techniques to guide you while you work. The user training is extensive with over an hours worth of video explaining how the tool works.
You learn about local businesses online presence and what it means. Find Google stats and business pages if they have one or don't. Learn how to contact local businesses with your product or service offer.
Leads Gorilla ranks each business and gives you a score. You also get all their business information such as Google MyBusiness page, Facebook page, business name, address and email address. Generate and dowload professional PDF reports which you can use to help clients improve their online presence.
Learn how to use this information to build a series of reports. Generate in depth reports for SEO, GMB and Facebook. We'll teach you a 3 step approach to closing new clients.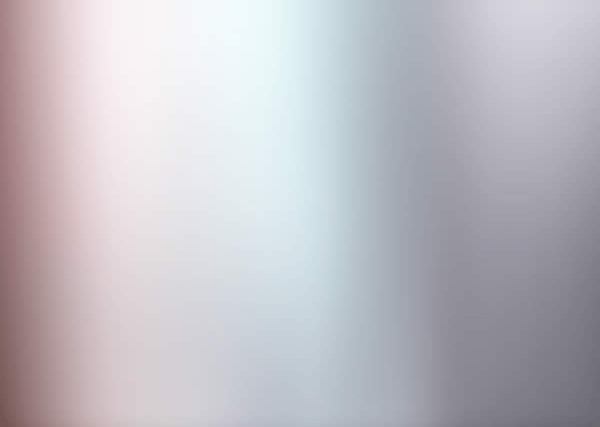 Learn how to leverage Google MyBusiness (GMB) to boost lead generation for your business. Find claimed and umclaimed GMB pages with the 'GMB Status' module.

Create email marketing campaigns with proven templates. Create and manage your own email lists..These are available for many different niches. Ideal for these types of businesses...
Business Niches Templates Inside Leads Gorilla
Restaurants
Real Estate
Roofers
Legal Firms
Health Care
Coffee Shops
Marketing Specialists
Heating And Cooling
Local Businesses
Gyms
Hair Salons
Hotels
Pet Care
Local Brands
Many More
Imagine working online at home helping local businesses and offering your skills and talent. You just need a way to do that. Right? Leads Gorilla could be it. This cloud based app is powerful. I won't steer you wrong this is an advanced website tool which will require some training and practice to master. But once you do you will never run out of business leads. You should consider Leads Gorilla as a long time business partner if you use it well. Get Leads Gorilla Now!!!
Leads Gorilla Upgrades And Bonuses
Okay you got me. Surely you expected there to be some backend upsells and add ons for this ultra low price. While the standard version is great for the small local marketing business the upgrades complete the tool. The most popular of the upgrades is the "Citations" module. Find and analyze local citations to improve your Internet rankings. Focus on Google Local, Maps and 3-Pack optimization. Generate citation reports for any business for marketing purposes.

In this module you can generate a list of citations for any url. This tool searches the Internet and reports back all the search data pertaining to that business. Including Internet listings, online reviews and missing data.

With this information you can create marketing campaigns laser focused on where your business can improve marketing success. Learn about all the missed oportunities to promote your business and how to fix it.

Generate custom reports with your logo and business info on it. Includes GMB, Citation, FaceBook and SEO reports. Create .pdf documents you can send to your clients, customers and prospects.

With Leads Gorilla upgrade you can operate your own local marketing service. Genreate a 'misssing citation' report to let your clients, customers and propects understand what they can improve upon to get more leads, clients and customers..