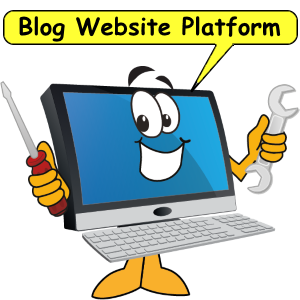 I used a blog website platform Easy Blogs and Solo Build It! (SBI) to build "Herbal Fat Burners." A week ago I developed the website concept "Herbal Fat Burners."

The concept is a niche site for well, herbal fat burners. It is to include 5 products from one manufacturer. Plus the required pages like Home, Contact us, Policies and a blog. It also must include search engine optimization and logical navigation.

This project took 7 days to go from concept to completion. Site navigation was the easy part. Creating the new content was the biggest (and most fun) part.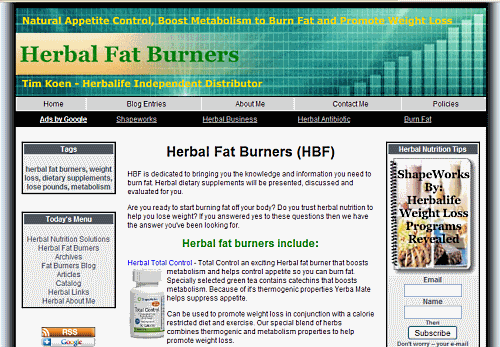 Figuring out the search engine optimization was the hardest (and least fun) part. Nevertheless, 7 days is pretty good considering I started from scratch. Here are the steps I used:
How to Build a Blog Website Platform
Pick the right niche. Herbal Fat Burners was an easy choice. Due to my experience and knowledge on the subject. Tip: "select a niche you know about. This cuts down on your research time and allows you to write with more authority.
Do research on your niche. Tip: do this first to build up your knowledge on the subject. Also this will help you identify areas that need improvement or need to be added.
Develop site concept. E.g. Herbal Fat Burners for tips and information on dietary supplements that boost metabolism so you can burn fat. Tip: keep it simple!
Layout site navigation and structure. This was the easiest part because I used Easy Blogs. Easy Blogs site building structure is automatic. Just fill in the content in the appropriate template area and the page and navigation are compiled for you. In this case I used the "Categories" option to create the product pages. This way new blog post can be added to categories underneath the main content automatically.
Develop website template. For this blog website platform I used a pre-made CSS styling template. All I needed to do was convert it into an Easy Blogs template. That took about 3 hours getting all the components working together.
Build web pages. With Easy Blogs this is very quickly done. Simply fill in the content areas and click the "Generate Pages" button. The software combines the template with the content and builds all the pages at once. This is very, very cool. If you need to make site wide changes all you have to do is update the template and click the "Generate Pages" button then upload to your server.
Test and debug. Site Build It has a module called "Analyze It" that does a search engine optimization analysis on your page. It gives you a pass or recommendations for fixing. See previous post. The preview mode uses your web browser to show what it will look like live on the web, before you post it.
Upload to server. I use Site Build It! as my web host. SBI not only uploads your pages but adds them to your rss feed, Google sitemap and notifies the 3 major search engines of your new material.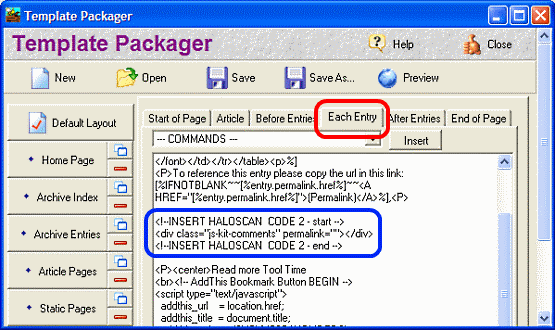 This article took about 2 hours to write, post and syndicate. Easy Blogs then updated 5 pages and the rss-xml file. The auto-discovery code and SBI automatically pinged the major blog services. Learn more about Easy Blogs, blog launch platform...