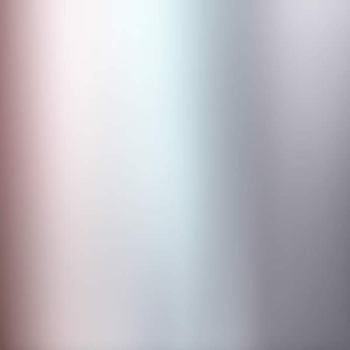 Introduction
In today's fast-paced digital landscape, productivity and collaboration are paramount. Enter Microsoft Copilot, an innovative AI-powered digital assistant designed to streamline your workflow, enhance creativity, and boost efficiency. (So says Microsoft)
Let's delve into the seven compelling reasons why you should embrace an AI personal assistant in your daily tasks. Highlighting the advantages of using Microsoft Copilot. One of my favorite website tools.
A Powerful AI Personal Assistant
1. Simplified Collaboration. Collaborating with team members can be challenging, especially when ideas are flying back and forth. Copilot ensures everyone is on the same page. Whether you are planning a project, brainstorming ideas, or drafting a document, Copilot provides intelligent suggestions, templates, and content generation. Say goodbye to endless email threads and hello to seamless collaboration.
2. Excel Mastery Made Easy Excel is a powerful tool for data analysis, but it can be overwhelming sometimes. Copilot helps out by offering intelligent insights, generating formulas, and identifying patterns you might have missed. Whether you're a beginner or an advanced user, Copilot enhances your Excel experience, automates repetitive tasks, and improves accuracy (Microsoft claims). 3. Personalized Assistance Copilot learns from your behavior and adapts to your needs. It understands context, making its suggestions relevant and personalized. Need help summarizing emails, organizing meetings, or creating drafts? Copilot can get it done, fast. ChatGPT uses a machine learning algorithm to continually update it's information. The more you use it, the smarter it gets.
4. Time-Saving Formulas Copilot's ability to generate formulas and automate repetitive tasks saves you valuable time. Whether you're crunching numbers, analyzing trends, or calculating budgets, Copilot accelerates your work. (After you figure it out.) 5. Seamless Integration with Microsoft Applications.
Copilot seamlessly integrates with popular Microsoft applications like Word, PowerPoint, and Excel. It's like having an AI personal assistant guiding you through your tasks, ensuring smoother presentation and better results.
6. Enhanced Creativity By handling routine tasks, Copilot frees up mental space for creativity. Whether you're writing reports, designing presentations, or crafting marketing materials, Copilot allows you to focus on the big picture. (But also comsumes time and space on your screen.)
7. Responsible AI and Security Copilot prioritizes data security and adheres to ethical AI principles. Your information remains within your Microsoft 365 account providing privacy and compliance. (Thank you)
Conclusion
Microsoft Copilot is more than just a digital personal assistant; it's a productivity powerhouse. Embrace it's capabilities, save more time, and elevate your work better. Whether you're a seasoned professional or a curious learner, Copilot are advanced website tool.
Ready to boost your productivity? Try Microsoft Copilot today
!
Sources:
How to use Copilot (formerly called Bing Chat)
Me - the publisher
Microsoft Copilot AI With Bing - Will Use OpenAI ChatGPT And Plugins
Microsoft renames Bing Chat to Copilot as it competes with ChatGPT
Note: Microsoft Copilot is available to Microsoft 365 business users for an additional $30 per user per month. Publishers note
Copilot was used to write (some) of this blog post. However as with most AI generated content it really needed rewriting with a personal touch. For instance all the spacing and paragraphs were lost in translation, and had to be re-inserted. All the styling was also left behind and had to be re-done. And it was not written in HTML code (but could have been) even though I asked it to write a blog post.
Of note here is the fact that it works best with a Microsoft 365 subscription, which is a paid for service. BWT Videos does have Microsoft 365 and uses it everyday. So, it is worth it for us, but maybe not for you. Here's why:
OpenAI's ChatGPT 3.5 is free to use. While ChatGPT 4 is an upgraded and paid for service. Depending on your usage requirements you can get plenty of action using the free OpenAI's ChatGPT 3.5. Where as ChatGPT 4 has more to offer if you don't use it, it is not worth paying for it.
For the Internet based entrepreneur having an AI personal assistant is a big advantage. It allows webmasters, online stores and marketers to interact in live time with online users. Looking for a personal assistant with personality and emotions? Try HumanBot by Best Website Tools...