SBI Case Studies
Online Business & Website Tools
Site Build It! Case Studies of entrepreneurs who have built their own online businesses with SBI. Whether you are a dentist from El Paso or flower vendor from Venice SBI! is right for your small business. These owners built powerful websites for their online business.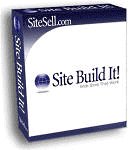 Turn your offline business or passion into a solid money making powerhouse. Site Build It! can make it happen. SBI - shows you how to build online success!
Feel the enthusiasm in these testimonials
---
Work At Home Case Studies
"With the addition of Content 2.0 (which allows visitors to contribute pages and comments), my page count has increased by nearly 300 pages within the past six months. That's not including the articles I've written and added to the site. Traffic is strong and my rankings are always improving." ~ Michelle Schill
style-hair-magazine.com
Michelle's Story
---
"SBI made it easy to learn how to optimize my pages for search engines. I quickly learned (actually SBI! took me by the hand and made the process "artist-proof"!) how to build traffic right into the content I was creating... as I created it."
~ Marney Makridakis
Artella Words And Art
Marney's Story
---
E-Goods Case Studies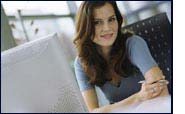 "So there I was half way around the world hanging out with my daughter on vacation and all of my websites kept percolating away on automatic pilot."
~ Shaun Fawcett
WritingHelp-Central

"Then when I got home two weeks later the mailbox was full of checks from my various writing related income streams! If only such a business model had been available 20 years ago! I would have dropped that mind-numbing paycheck-to-paycheck government career a lot sooner than I did."
~ Shaun Fawcett
WritingHelp-Central
Shaun's Story
---
"The web site has allowed me to seed the market, prove the concept and create incredible buzz among the public who now go into stores demanding the product. This is how I was able to level the playing field and run around the big corporations to get my product to market."
~ Richard Bergman
Ideas-For-Deck-Designs.com
Richard's Story
---
"The process is just so logical... Content - Traffic - PREsell - MONETIZE. Starting with content (after all, that's what people search for, so that's where we begin, too). Right from the start, SBI showed us how to brainstorm our idea to find out if it was valid. It helped us choose and register our site name. Then it supplied the tools to create a content rich themed site, which the search engines love."
~ Fiona McCardle/Jim Andrew
Rent a Villa in Tuscany
Fiona and Jim's Story
---
Affiliate Marketing Case Studies
"This affiliate marketing case study describes how a novice working part-time used Site Build It! to create an affiliate web site that achieved $49,000 in sales in just over a year. His second site has now achieved more than $308,000 in sales for one merchant. We earn a commission on that. He spends nothing on advertising."
"Building a web site with Site Build It! is ridiculously easy. Site Build It! takes care everything and lets you focus on great content to make your site sell. Trust me, writing good content is a big enough job without all the added hassles of worrying about technical issues on the Internet."
~ Allan Gardyne
Rupert's SBI! Experiment
Allan's Story
---
"If it had not been for my Site Build It! business and the freedom that it gave both Sarah and I by being able to quit our jobs a couple of years ago, things would have been so very different."
~ Marc Liron
updatexp.com
Marc's Story
---
Custom Search




Home | Contact us | Spider Map | Policies | Website Packages | Affiliate Program
Tim Koen, 61 W. Annabelle, Hazel Park, MI. U.S.A 48030