About SucculentID Mobile App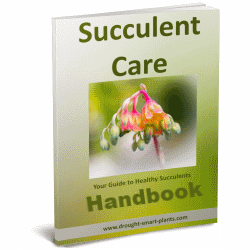 This app is a culmination of years and effort by a certified horticulturist. The author has been specializing in succulent plants since childhood. Her years of experience qualifies her as an expert in the field.
This app utilizes smartphone technology to help you identify your plants. Included in the app are several methods for identifying a plant. They include an Identification Guide, a photo gallery and a category menu.
Use the 'Plant Id function to have the author identify your plant for you. This service provides you with detailed information about your plant and personal tips for caring for your plant. Simply snap a pic and email it to us.
SucculentId mobile app category menu breaks down the types of plants into categories like flowering, rosette forming, round leafs, flat leafs, Crassula, Echeveria and more.
The Plant Care Handbook is a measely $2.99 USD and available world wide. This extensive guide contains tutorials for the serious grower.
The included store is the place to stock up on gardening supplies and several populat plants. Get your items drop shipped straight from the suppliers. Only fresh plants are included.
Get It Now From Amazon