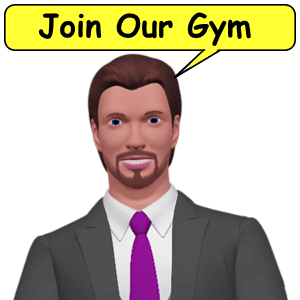 Design Tip
To view the gym chat bot agent in action...click the animated icon below. Looking to promote your gym or physical therapy business? A gym chat bot agent can help. When it comes to getting in shape just a little outside encouragement is all it takes. That is what a chat bot agent can do for your business. First our agent describes the features and benefits of your gym. Then the bot asks for contact information. Followed by more instructions.

When users interact with your website they feel a sense of accomplishment. Exactly the feeling a good workout accomplishes. Get your website visitors to interact with your site. Once they start they want more.

One time only get an upgrade to a custom Chat Bot free of charge. Create your own custom chat bot promoting your business. People will love the artificial intelligent agent. Check out the video, and click thebutton below to see the agent on a website.
Get A Custom Gym Chat Bot Or Video Today

Buy This video below

Contact us to add this video or chat bot to your site. Engage and delight potential new clients. Click the button below to see the chat bot version.

free upgrade to "custom" status as a one time only bonus.

Custom chat bots and videos value at $499. Includes free support and data analytics from chat bots. Don't miss out on this introductory offer.
Gym Chat Bots Work Out Daily

Buy This video below
The bonus includes free website installation, lifetime support and 2 support consultations to familiarize you with all aspects of the chat bot agent. This package also includes free advice on recommended marketing strategies. All details are covered on the thank you page following purchase. We will ask for your company information to build a unique gym chat bot or video just for you. We include instructions on how to add it to your site.
Visitors to your site will be delighted by interacting with your gym chat bot. It gives them a feeling on empowerment and trust. And isn't that what a state of the art gym is all about? Add this marketing strategy to your gym business today. Within a few day your website visitors will be delighted and engage with your business.
How To Get A Gym Chat Bot For Your Business
Step 1. watch the 'demonstration" (button above) examine and evaluate the chat bot. This will open a new page with just the gym chat bot agent on it. Review this once, twice or several times to understand how to customize the chat bot agent for your business.

Step 2. take notes. You will want to have your business info organized. We intend to promote your business visually and audibly. Your visitors will get this information delivered through video and/or in the chat. Keep in mind your order will autoatically be boosted to a "Custom" chat bot service (value: $500). Custom chat bots allow you to add or subtract content, customize the words and include your own logo.

Step 3. select "chat bot" or "video." Click on "ADD TO CART"
button. Follow the checkout process. When purchase is complete you are directed to the thank you page. This is where we ask for your businesss info and make arrangements to work with you.
Step 4. Fill in the form on the after-purchase page. BWT will be notified of your purchase, assign a build engineer and contact you. Get prepared ahead of time. The BWT engineer will work with you to build the perfect gym chat bot or video for your business.
Once complete your chat bot or video will be able to be previewed for your approval. Once approved, your gym chat bot or video will be sent to you for installation on your site.
Add A Gym Chat Bot Agent Or Video To Your Gym Business Today
Gym Chat Bot Agent
Custom made
Gym chat bot agent or video. Analytics, data retrieval and priority support are included.
Only $499.97 $399.97 $299.97
Bonus
The gym chat bot agent comes with free hosting. Ask me how to get a free analytics tool.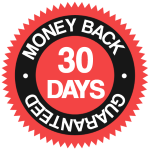 See Also:
Chat Bot Agents - tutorial teaches you about application and configuring of chat bot agents
Chat Bot Support - make data requests and get support for your chat bot agent.
BWT Video Services - video production, editing and syndication tools and services..