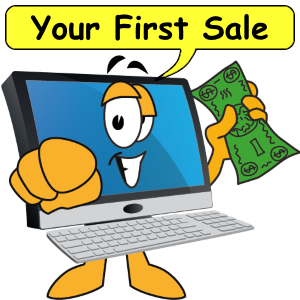 Make Your First Sale in 72 hours in 5 easy steps. Getting started in the first 72 hours of a new business can be easy when done properly. Follow these 5 easy steps to start your home based business in the right direction. This proven method has helped thousands reach their potential as new business owners. Results may vary with individual effort allotted.

Step 1. Make your business plan. It is essential that you realize and set goals for your business growth. On your computer or a sheet of paper write down these questions and then answer them.
Do you want to work part time or full time?
How much money do you want to make?
How soon can you start?
How much time can you spend per week on your business?

Be concise with your answers and be realistic. Your business plan needs to be reachable. So be honest and answer the questions with some thought.
It may not be apparent now but these answers will directly relate to your future success. It is real important to answer these questions as well as possible. Put this file or sheet of paper in a conspicuous place so you can see it often.
Step 2. Use the products yourself. Learning is doing. The more you know about a product the better you can convince other people to use it. Which only makes sense, right?
Step 3. Tell everyone you know. Literally! Go to your social media channels and blab, call your friends, talk to your neighbors about your new business. If you don't use social media, start now. I recommend getting a FaceBook, Twitter and Pinterest accounts to start with.
Step 4. Share your success. When communicating with people streer the conversation toward your results from the product. Let folks know what your experience with the product was.
Step 5. Reach your customers. Find out what they need. If your product is a match then explain how your product can solve their problem. No need to forcably market your product. Start by building one relationship, then another and another. Keep up your social media campaign and before you know it you will make your first sale.
Make Your First Sale Getting Started eBook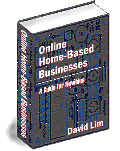 Click here to download your copy of Online Home Based Business. It's free and you are welcome to use it as long as you like!
SPECIAL NOTE: You need ADOBE ACROBAT READER to use the Guide. If you do not have it, please download now. It only takes a few minutes to download and install this free software... Get Adobe pdf Reader