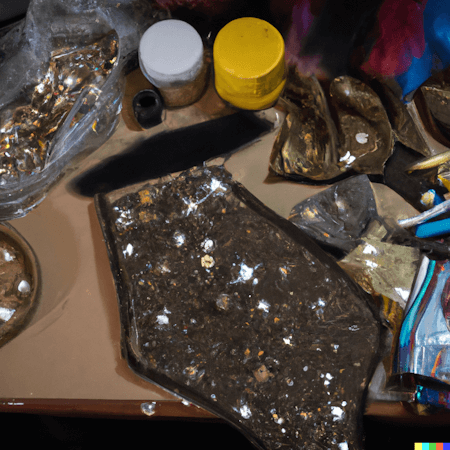 From cutting and coloring to sewing and gluing, making the costume was a rigorous process. The dining table was strewn with cloth, markers, threads, sequins, and assorted craft glitters that would probably take until next Halloween to clean up.
Through all the frenzy, we realized something. Billy was right—the shared time was a true family experience. We laughed and argued, got frustrated, got creative! It was stressful, but in the most wonderful way. We were a family on a mission.
Slowly but surely, the Halloween costume took shape. An awe-inspiringly unique wizard costume was ready, complete with a crimson coat, a spellbook, and a staff that looked every bit as magical as Gandalf's.
With matching anticipation and anxiety, we sent our little wizard off to the costume party, his cape trailing behind him.
He came home late that night, tired but hands full of treats and face flushed with happiness. He had won the best costume award, and he hadn't stopped telling everyone how his mom and dad had helped him make it.
Looking back at that October, we wouldn't trade those late-night costume-making sessions for anything else. We not only stitched together a Halloween costume but also created memories and perhaps, ignited sparks of creativity and gumption in our Billy.
Yes, it was about the Halloween costume, the costume party, making the costume, and winning the award, but it was also so much more. It was about our 10-year-old schoolboy stepping up, making convincing arguments, and pulling us into a shared adventure. It was funny at times, urgent at others, but throughout it was one happy ride with a happy ending.