September 2008
Welcome to Easy Blogs
September 21, 2008 11:28
the image to the left, uses a class in the image tag called image-left. Look closely at the code to see how it has been used.
See how the css file controls the layout and placement of pictures and content. That is exactly what you get with SBI-Fixed-Width-EasyBlogs template. All the advantages of an EasyBlog template and controlled by AJ's css file. Including, well SBI includes and all that capability.
SBI Fixed Width Template
As you can see this page looks very much like the sample page that comes with AJ's 3 column template. We simply replaced the gibberish with real text. We did this to show you how easy it is.
the image to the right, uses a class in the image tag called image-right. Look closely at the code to see how it has been used.
The center column is comprised of CSS tags containing content, information, blog entries and navigation links. AJ's 3 column fixed width template, with a few modifications. Specifically we added the Easy Blogs navigation and fuctionality to it.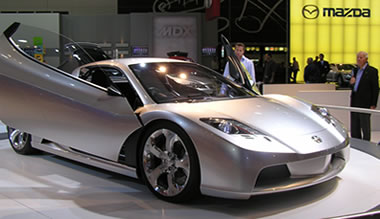 The image above is 380px wide. DO NOT put anything wider than 410px in the column, or you will skew the template.
You could go possibly as wide as 420px, IF you choose not to use the image class in the img src tag, which has a border and some padding.

If you use Upload your own html (UYOH) you will love EasyBlogs. This software comes with it's own html editor and is simple to master. Once your all set up, blogging is as simple as write, format, preview, publish. EasyBlogs then catagorizes, archives and announces your new post automatically. All you need to do is re-upload the affected pages. For more information see the SBI-Rss-Tutorial. (Go to URL)

---sidebar---
Warning, this blog may change at any moment It is suceptable to updating with enthusiasm! It is a blog, after all. So, please take a moment to read between the lines before I change them.

FW EasyBlogs Features and Advantages
September 23, 2008 17:04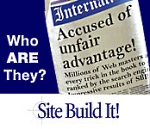 Look closely around this blog and notice all the cool Easy Blogs features like "Archives" "Articles" and "Categories." When you post a new blog or article it is automatically added to your selected category and archived in the current month or week (selectable).
The software makes it easy to update up to 4 pages at once. These pages are expandable too. When you add another post all the pages are updated for you, no extra steps are needed.
When you set up your blog initially you are asked a series of questions that determine how your blog creates and publishes the pages. Oh! want to change it later - No Problem. You also get a content management system with "Options" that controls everything about your blog. Simply... (Read Article)
---sidebar---
This sidebar is another one of the many fw EasyBlogs features where you can add your own thoughts and information. It is an easy way to include links to your products or affiliate links.
To reference this entry please copy the url in this link: (Permalink),