Hi and welcome to Best Website Tips newsletter. This is where we share special information with subscribers only.
I'm kind of new to this newsletter thingy so please bear with me while I learn the ropes. What's cool about this newsletter is the ability to do special requests. Smply reply to this email and I will get your message. This is a once a month newsletter.
Unlike other Internet marketers I will NOT be sending you daily reminders to buy the newest widget or follow the latest fad. Instead we are goig to review, test and evaluate tools, tips and tutorials that ARE valuable.
Tools Tips And Tutorials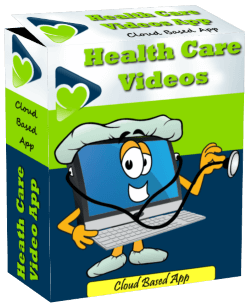 First up is Health Care Videos. This cloud based video creation app features cool video templates for the health care industry. At only $19USD it is unbeatable.

HCV app creates video clips that are ideal for social media advertising. Create as many videos as you want. Unlimited number of videos can be made. Fast online rendering.

This powerful app is worth 10x the asking price. Imagine this. You make a video and it nets 10 new customers and that is just the first day. Take a look... Health Care Videos
---