Web Audio Plus Thank You Page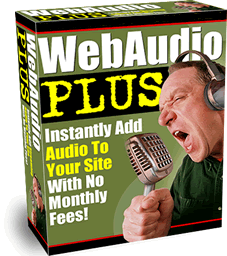 Thanks for Securing Your Copy of Web Audio Plus.
You will need to be able to unzip the file. Click on the WebAudioPlus.exe executable file to begin the install process. The install wizard will guide you through the installation process.
You will need to register the product to view the training video. Once installed you should see 2 new icons on your desktop screen. The icon that looks like a speaker opens the software. The icon that looks like a microphone takes you to the registration page. Once registered you will see a link to the training video.
If you need help please contact me.