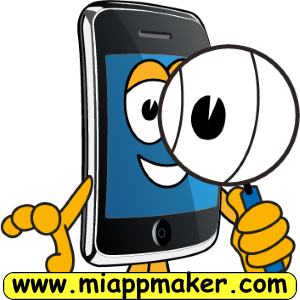 Need help? MiAppBuild support for your mobile app or using Miappmaker's mobile app builder? We can help. We consider every request as important! Please fill in the form as well as possible.

Tim here, I promise to be timely and thorough with my response. If you have an MiAppBuild account please supply the AppID in question.

If you are inquiring about something else please state that in the form. Your information is totally secure with this form.
MiAppBuild Support
We encourage you to submit all information that pertains to your question. For instance you could include a link to your web-page (if applicable). We don't accept uploaded files on this form. But once your email is received we do accept attached files in return emails.
What happens next? After you click or tap on the submit button. An autoresponder email will be sent to the email address you supplied. It confirms that we got your request and give further instruction. We will respond as quickly as possible.
Please check your inbox now. If you don't see it right away check your spam or junk folder. If you find it there please whitelist this website to receive further emails.
Did you check your Email inbox? I sent you an email with a return address. You can reply to this and include screenshots or other files.
---
For users of MiAppBuild.com and the mobile app builder, we can access your app if you tell us where it is. To find your AppID; login into your MiAppBuild account, then go to the "My Applications" page, Select your app which takes you to your "App Dashboard" then you should see your AppID.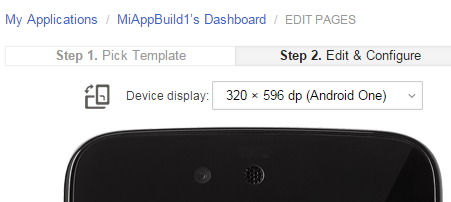 You will find it in the upper right hand corner. It has this syntax: miappbuild.username.appname. If you don't see it on the page. Click the icon to reveal it.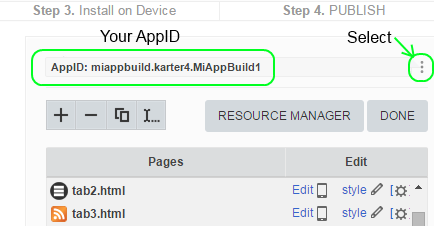 ---
MiAppBuild Support and Mobile App Help
Hi all, Tim here. While I maybe the only one answering your requests, but I promise to be timely and thorough with response.. As an electrical engineer I know how to get answers to questions and solve problems. If I can't answer your question or solve your problem I have a team of people that support me, that I can turn to.

I work from home so I am here most of the time. My work hours are usually between 9:00am and 9:00pm (EST). I frequently check my email consider requests to be a top priority.
---
Call our support line . +1-248-546-0374. If we don't answer please leave a message. Go to