Flyout Menu Thank You download page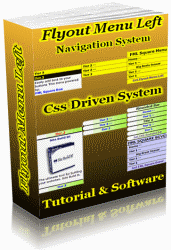 Flyout Menu Left a new kind of website navigation system.
You are about to download a .zip file. Don't worry this file has been scanned for viruses by McAfee Special Edition and proven to be clean.
Detailed instructions are in the Flyout-Menu-Left.pdf tutorial. Be sure to download the zip file to your c:/ or root directory. FML has the desired directory structure built into it.
Follow the step-by-step process and apply the built-in navigation system of integrated tools to build your website.